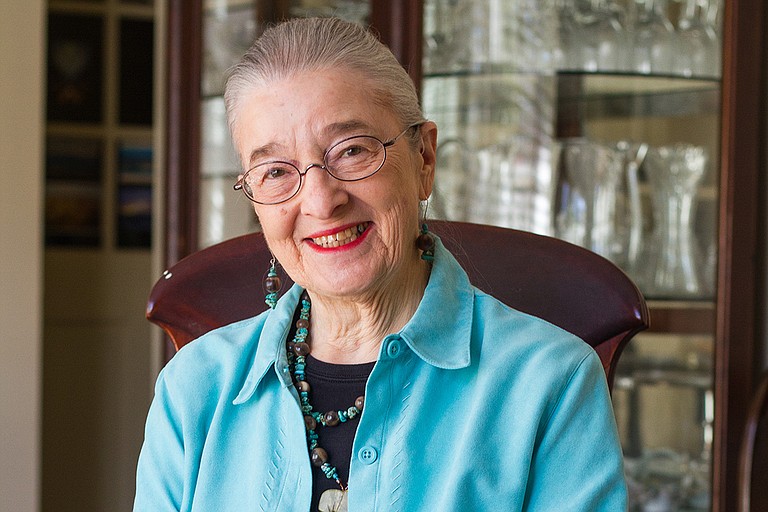 Wednesday, March 14, 2018
As a young child, V.A. Patterson's mother, Mary Alice Bookhart, who was a long-time women's editor for The Clarion-Ledger, would take her to art shows and the theater, where Patterson would get to meet artist and performers. This was the beginning of her love for art and the community that it created, she says.
Patterson, a Jackson native, graduated from Murrah High School and then received a bachelor's degree in English in 1960 from Millsaps College. After college she moved to New Orleans for a short time and worked for Tulane University. From there she moved to Texas and began researching for Lonn Taylor's book on Texas cabinet-makers in the 19th century
She was the curator at the Manship House in Jackson from 1980 to 1992, then worked with the USA International Ballet Competition from 1994 to 1997. Patterson became the director of the Craftsmen Guild of Mississippi in 1997.
"Being able to work closely with the artists and help them promote their art was very special," she says.
After leaving the guild in 2002, Patterson became the executive director of the Very Special Arts program, which works with artists with disabilities.
"Giving the opportunity to everyone to experience art is very important to me," she says. "Art is for everyone and helping artist of all abilities to grow is what makes the art community great."
Though she retired in 2013, Patterson still supports the arts through volunteering, and goes to art openings and other events around town.
"I love seeing the work that local people do especially the younger group," she says. "It means that all the arts are going to keep on living."
Currently, she is working with the Goodwill Art Show program, which showcases artwork from people with disabilities.
Patterson also received the Goodwill Industries Volunteer Service award in August 2017. Patterson also won the 2018 Governor's Arts Award, Community Arts Leader, this year.
"I want to do all that I can to still promote art in our community," she says.
Patterson, is this year's grand marshal for the Hal's St. Paddy's Parade, has been involved in the event since the first parade in 1983. She is a founding member of the Krewe of Kazoo, known for its pink umbrellas and costumes.