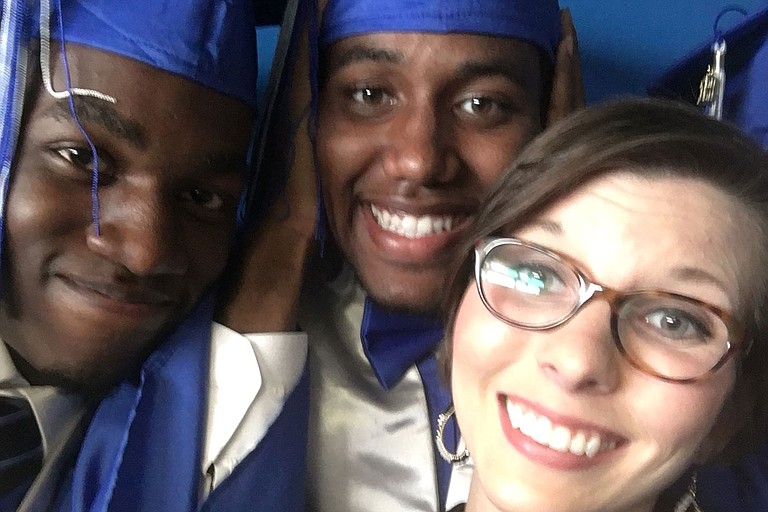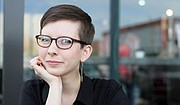 Caleb Kinnard was quiet in my classroom. He sat on the row closest to the door, about halfway down the row of desks. He was often bored, along with some of his classmates, in the 90 minutes he spent in my class.
It was my first year of teaching, and I had been taught (whether explicitly or implicitly) to value a quiet and "orderly" class over a class that was a little bit louder and less orderly but full of the best instruction for my students. Teachers who could keep a class of ninth-graders "well-managed" were looked to in the highest esteem.
Caleb was too good for class in my first year of teaching. All of my kids were. Some just learned to be more complicit and accepting than others, particularly those with whom I had close relationships. It was unfortunate that I didn't have that type of relationship with Caleb.
It wasn't until after he left my class that I built a relationship with him and learned what a truly intelligent, thoughtful and kind young man he was. We had open and honest conversations about my class and what could have been better for him.
I think of Caleb and the many other young men like him now as I plan my lessons, trying desperately to reach the lives of kids in a system that was not made for them, a system that doesn't care whether or not they thrive or even survive.
On Monday, June 25, 2018, Caleb died from a gunshot wound to the head. He was 19. He graduated only a few weeks before someone took his life from him. I taught him, his cousins, his closest friends. He was one of my kids. The endless amount of heartbreak circulating in my social circle and in the lives of my kids is palpable.
I am devastated for Caleb, for his family, for his friends. But, mostly, I am devastated at the likelihood that Caleb will become just another story of "the dangers of living in Jackson." He will probably become just another number in the gun-violence count that circulates widely, a number that those in power often use to further perpetuate systems of oppression that harm the youth of Jackson, systems that were not made for kids like him.
You see, the national and even statewide conversation around gun violence and youth circulates around white students in suburban settings. Only when well-to-do white children die at the hands of gun violence do we feel the need to make a change or do something. And yes, it is absolutely important that we treat these stories seriously and take a hard look at how gun violence is affecting all of the youth of our nation; however, where have all the stories of young black lives taken been for all these years? Where are the stories that advocate for community supports to end gun violence in cities like Jackson?
Yes, there are plenty of people in Jackson and in communities like ours all around the nation fighting for equity and safety for our kids, but our voices are never heard as loudly as those fighting for the lives of the privileged.
People use crime rates in communities like Jackson as reason for not supporting the city, its governing force, its people or its schools. The numbers are often chalked up to a "natural inclination" toward violence in certain communities, whereas they are looked at as devastating, isolated incidents in privileged communities.
These numbers show systematic problems created by a society that doesn't value our community or communities like ours. But we live in a country that refuses to see that. It refuses to see the egregious income gap and racist structures that affect majority black communities. These instances of 
institutional racism often lead to poorer educational opportunities, community welfare and overall community stability, which so often leads to the instances of gun violence we see in our communities.
Until we all address the need for equity in all our communities, we will continue to lose kids like Caleb, kids whose potential for a bright future is immeasurable. Kids whose lives matter despite often getting lost in a statistic read-off on the news or printed in a newspaper.
As Caleb's former teacher with hundreds of kids across the city of Jackson, my lifelong home and my community, I can only ask you to do a few things. Please ask yourself, when you are talking about these numbers and Jackson's crime rate, are you truly recognizing the humanity of the people involved? Are you being productively critical in supporting our community and serving to humanize our kids whose lives are lost, or are you simply criticizing and further perpetuating the ideas of the inhumanity of our kids?
Ask yourself what you are doing to help. If the answer is nothing, fix it today. Support those who are out in the community trying to make genuine change. Listen and learn from the people whom these situations most affect. There is no time to waste. Caleb's life mattered. We must make sure that it continues to matter every day.
Olivia Coté has taught ninth-grade English for the past four years at her alma mater, Murrah High School. This column does not necessarily reflect the opinions of the Jackson Free Press.