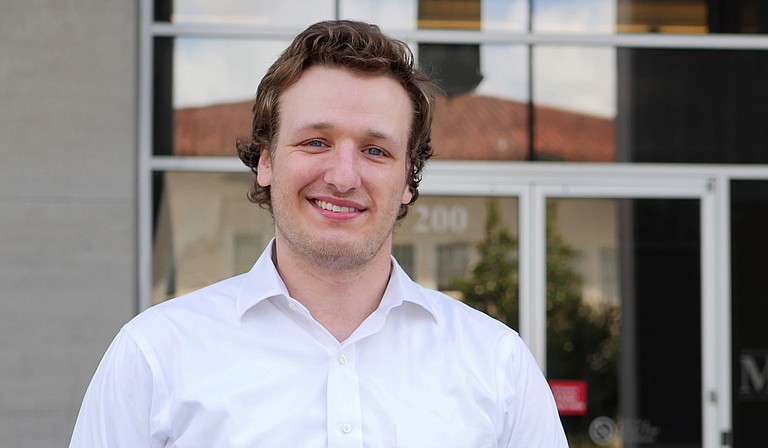 When Blake Feldman was in college, he planned on going to medical school. The Newton, Miss., native received a bachelor's degree in biology from the University of Southern Mississippi in 2011. However, after graduation he decided against the medical field and ended up going to University of Georgia School of Law instead.
At first, he thought he would focus on public-health law, but in a class during the first year, he began to see injustices in the country's criminal-justice system, particularly aspects of it in the Deep South.
He says he got lucky during his first semester when he got one of the best criminal-law professors at Georgia Law, Erica Hashimoto. In that class, she covered topics such as racial bias in sentencing and prosecutorial discretion (authority of an agency or officer to decide charges in a case and how to pursue it).
"Georgia Law isn't a super progressive law school," he says. "I was really shocked at really, really brilliant peers in my class who were unmoved by some things that I thought were just egregious."
That motivated him to change his elective to criminal procedure.
"Criminal procedure is really where you see the systemic breakdown of fair courts, especially for people of color and for low-income individuals," he says. "You just start out thinking like, 'Oh, the Fourth Amendment, this is such a great thing, and that it's just over the course of three months, you just see it chipped and chipped and chipped away."
He received his law degree in 2015 and decided to focus on advocacy and community organizing, and policy council and analysis. In July 2015, he wrapped up his assignments with the public defender's office in Athens, Ga., and that August, he became the advocacy coordinator for criminal justice reform at the American Civil Liberties Union of Mississippi. In that position, he often spent time at the Mississippi Capitol during the legislative sessions, and when he was not there, he worked with ACLU on policy advocacy at county and state levels, and assisted with developing litigation for class-action lawsuits.
He left the organization earlier this year and worked with Southern Poverty Law Center on a case and is doing policy advocacy consulting for a criminal-justice-reform organization Justice Collaborative LLC in Louisiana. For the next year, he says he wants to keep doing part-time advocacy and consulting.