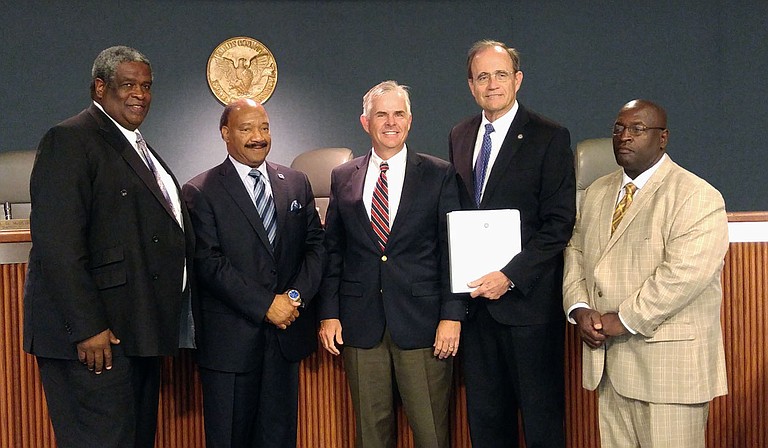 JACKSON — Almost $200,000 is going back to Hinds County governmental organizations from the sale of 228 tax-forfeited properties.
Nearly two-thirds of the money is going to the City of Jackson and Jackson Public Schools. The city will receive slightly more than $60,000, and the public schools will receive more than $71,000, Secretary of State Delbert Hosemann said at the Hinds County Board of Supervisors meeting today.
The Board of Supervisors, the Chancery Court, the Hinds County Sheriff, the City of Clinton, Clinton Public Schools and the town of Edwards will also get money from the sale.
The State distributes the money based on the location of the sold properties, and the majority were within the City of Jackson. In November, Hosemann's office distributed more than $400,000 to Hinds County from the sale of properties, he said.
"Every penny counts for our schools and county and municipal governments, but the best news is we have hundreds of parcels returning to productive use in our communities," Hosemann said.
In addition to the revenue from the sale, the properties will go back into the tax base, which means money can be made off them again. There are still 2,500 properties for sale. Some have houses and represent a good deal, and others might never sell, he said. The properties are available to the public.
"The work cannot end here," Hosemann said. "We still have 2,500 properties on the State's inventory in Hinds County. We are open for businesses and invite the public to take a look and make an offer."
Since the program started in the fiscal year 2015, more than $2.45 million has gone to governmental organizations within Hinds County, Hosemann said.
Email [email protected].