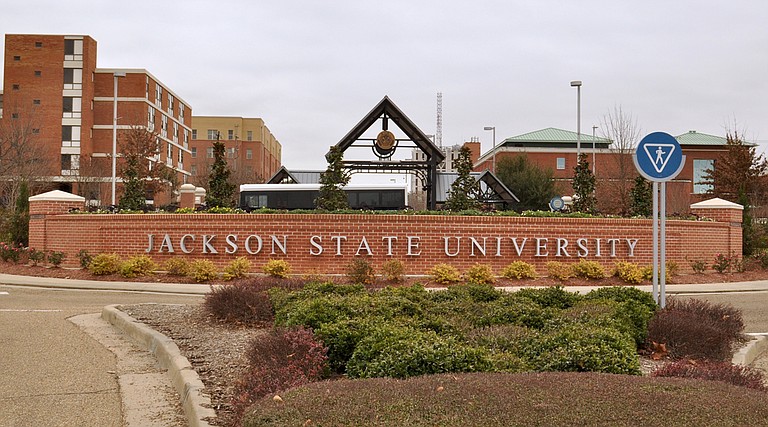 JACKSON — The Jackson City Council voted unanimously on Tuesday, July 17, to approve a memorandum of understanding between Jackson State University and the Jackson Police Department so JSU can do research and analysis on crime data with the intention of reducing gun-related crimes.
"The purpose of this MOU is to facilitate mutually beneficial research and analysis and potentially education and training programs to meet the missions of JPD and JSU and to reduce substantially the negative impact of gun-created crime on the quality of life in the Jackson community," the city council's order reads.
Both graduate and undergraduate students will do the research. The city council order also says student analysts will "provide analytical assistance for strategic and tactical intelligence related to gun and gang violence."
As of July 11, Jackson has seen 54 homicides this year alone—just 10 shy of the total homicide count in 2017 with almost half a year left.
The council voted 6-0, approving this measure, with Ward 4 Councilman De'Keither Stamps out of the room. The members credited the freshly appointed Interim Chief James Davis for this measure.
"I just want to say, great job, Chief Davis," Ward 6 Councilman Aaron Banks said.
"I want to echo that," said Council President Melvin Priester Jr. of Ward 2.
"Message received," Mayor Chokwe A. Lumumba said before laughing. While he is considering Davis for the role of chief, the mayor said he will also look at candidates across the nation before choosing a permanent leader. Davis is the third chief under Lumumba.
Notably, the official documents submitted to the council about this memorandum of understanding include the outgoing Interim Chief Anthony Moore's signature from the end of June—just days before the mayor appointed Davis.
Nevertheless, the council heralded its support for using one of the capital city's research institutions to do this work.
"Using Jackson State is a step in the right direction," Ward 3 Councilman Kenneth Stokes said. "Over the years, we said we were going to do it and never did, so I think it's going to be greatly appreciated."
Email city reporter Ko Bragg at [email protected].