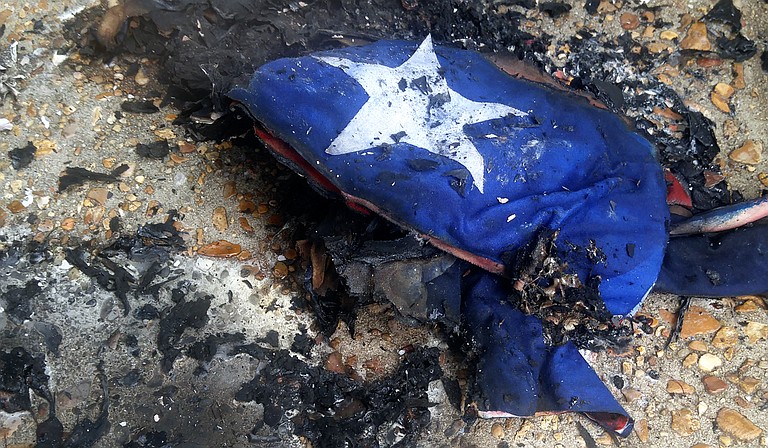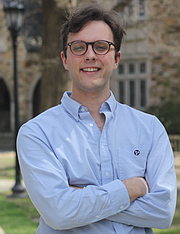 Some Jacksonians may not have been familiar with the Poor People's Campaign before a group of protestors burned the state flag in front of the Governor's Mansion on Monday, June 25, while roaring, "No more hate in our state."
Maybe those people haven't been watching the evening news or maybe they don't have their finger on the pulse of social unrest in Mississippi, or maybe they just don't care enough to keep up with the laundry list of complaints brought forth by a group that seeks to lift the state's people out of poverty.
It may not be easy to see the connection between poverty and the state flag, but if the demonstration on Capitol Street taught any lesson, it was that the Mississippi Poor People's Campaign is not only about poverty.
In summer 2017, I first encountered the Poor People's Campaign in a muggy gymnasium of Madison S. Palmer High School in Marks, Miss., my stomach bursting with fried catfish and Delta grits. I was sitting at a round picnic table with Sen. David Lee Jordan and retired journalist and professor Hodding Carter III.
At that time, I was filming a documentary about Sen. Robert F. Kennedy's tour of the Delta in April 1967, and the Jackson office of Marian Wright Edelman's Children's Defense Fund had invited me to join the 50th anniversary tour of the Delta. Edelman was a hero of mine, a titan of the Civil Rights Movement in Mississippi.
As Edelman spoke, and as a cohort of community organizers followed to testify to the leaps and bounds Quitman County was making toward prosperity, Jordan and Carter told me about the significance of Marks, a town I personally had never heard of and had never dreamt of visiting.
They told me about Rev. Martin Luther King's visit in 1966. He wept tears as he encountered the Delta's poverty, a rare breed of all-encompassing, racialized suffocation, they said. They told me about the birth of the first Poor People's Campaign and the Mule Train. All of it had begun right there in Marks.
As a history nerd, I was eating it up and wanted to know more.
So when Jordan checked his phone, said his goodbyes to Carter and myself, and left the gym, I was disappointed. I leaned over and asked Carter why he left.
"Two boys were just shot in his district," Carter said.
Less than a year later, when Revs. William Barber and Liz Theoharis traveled to Marks to organize and galvanize support for a new, comprehensive Poor People's Campaign, I remembered Jordan scurrying out of the assembly to respond to another community crisis.
The Poor People's Campaign in Mississippi is a reaction to those two boys being shot in Greenwood. It's a reaction to decades of violence ripping through poor communities in the state. It's a reaction to decades of neglect, hunger, manipulation, disfranchisement and social asphyxiation that have made life as a poor person in America unbearable.
This movement, the movement that brought those protesters to the governor's front door on Capitol Street, is not only a call for economic reform or a new welfare initiative; it's a demand for an overhaul of the American fabric of inequality.
Inequality is a holistic infection. It invades homes and tears through communities, often through violence, such as in Greenwood last summer and in communities across Mississippi every day. And the state flag, in its own covert fashion, sends the message that the state government is not here to help.
The 2018 Poor People's Campaign, self-described as a "national call for moral revival," operates on intersectional principles to address these issues, principles that have reverberated from Ferguson, Mo., to Cleveland to Jackson, Miss. Namely, that no one in the wealthiest nation in the history of human civilization, which proclaims itself to be the oldest democracy in the world, should be forced to live or die without even a chance to truly live. It's not just about poverty. It's about dignity.
At the Old Capitol Museum in downtown Jackson, there is a board where visitors post messages. The museum was one of the first places I visited when my family moved to the city after I left home for college, and I was struck by the thoughts people before me had left behind.
Among the comments, scribbled in handwriting indicative of scribes young and old, were a number of notes imploring elected officials to change the state flag.
Visitors cited legacies of slavery, of hate, of violence, of a generational trauma that students should not be reminded of every time they walk into their public schools—the erasure of their human right to dignity. The Poor People's Campaign is fighting for them, too.
Junior Walters, a student at Rhodes College in Memphis, Tenn., writes about economic justice in the Mississippi Delta and state politics. This column does not necessarily reflect the opinions of the Jackson Free Press.