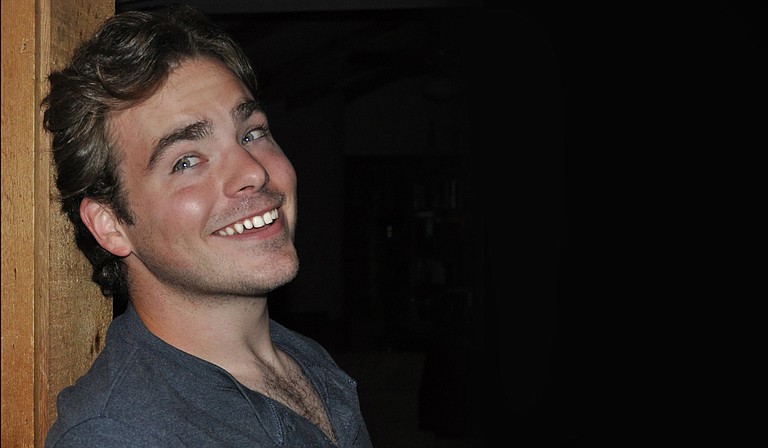 Jackson filmmaker Chris Moore's latest movie, "Triggered," came from pairing an old idea with some new inspiration.
A few years ago, he had worked on a script titled "The Girl Who Cried Slasher" about a young attention-seeker who fakes an attack from a serial killer, accidentally putting her in an actual killer's sights.
"So that was just a small germ of an idea," he says. "Then, I think it was a year or so ago, someone had posted an article on my timeline on Facebook about this person who was in college, and they were trying to get everyone up in arms because they were serving sushi in the cafeteria. It was deemed cultural appropriation, and I thought that was so funny."
The story, which national publications such as The Atlantic and The New York Post reported on, came from Oberlin College, where a handful of students protested the cafeteria's international food offerings for being inauthentic, and thus, racially insensitive.
After that Facebook post, Moore, 28, began researching the topic further and says he discovered a "cult" of people who were looking to raise ire about the smallest of issues.
"I thought, 'Oh! If I put that idea together with this other one, that would be pretty interesting,'" he says. "And so I think I wrote the script in about a month, and that was pretty much that."
This idea ultimately evolved into "Triggered," which stars Meredith Mohler as the lead character, Callee Bishop, and Jesse Dalton as best friend Ian Falwell—filmed around the Jackson metro area throughout October 2017.
Unlike the more straightforward horror of his feature-length debut, 2016's "Blessed Are the Children," Moore's latest outing falls into the blended genre of horror-comedy.
"It's interesting," he says on balancing the two. "I think it's just sort of an instinct that you have. I genuinely believe that the best horror films have some element of comedy because I feel like if you just keep hitting harder and harder, ultimately, the audience gets tired. They start to laugh at stuff that's not really supposed to be funny."
By giving the audience intentional moments of humor, Moore says the scarier and more suspenseful moments play better. In a sense, it also makes the film feel more realistic, he says, because everyone has had bad days or bad months, but there are instants of levity within that.
"I just hope my instincts are right, but I think there are some characters in this film that hopefully you'll root for," he says. "I think if you can do that, then when they're put in jeopardy, it's much more intense, and you actually care."
That can be difficult to accomplish when the main character antagonizes those around her as Callee does in "Triggered." Moore says one way the film keeps viewers connected with its protagonist is that, on occasion, she's absolutely right about the injustices around her.
"It's kind of like a weird balancing act," he says. "There are moments when you think, 'OK, I'm on her side completely,' and then, she does something completely ridiculous. And there are little moments here and there where you kind of see the facade fall. You can see the reason she's doing this is that she just wants to feel like she's making some kind of a difference."
In addition to being a horror-comedy, "Triggered" is a slasher film, a subgenre Moore says he loves, but sees many current directors using less creatively. Modern slasher movies tend to be a tribute to what came before, rather than a unique take on the format, he says.
"I feel like there's one of these every week or every month, where it's a crowd-funding campaign to raise funds for these movies, and the descriptions will make me stop and think, 'Why would I want to donate to a film that's not really doing anything new?'" he says.
With "Triggered," Moore says he was excited for the opportunity to subvert the genre and play with audiences' expectations, as well as the social commentary aspect. Fresh off its debut at Fears for Queers, a Dallas horror festival celebrating LGBT Pride Month, the movie will screen for the first time in its home market on July 12. Moore says this will be his first time to watch it with an audience.
"I hope they laugh, I hope they yell and scream, and they just have a great time because it is a very fun film," he says. "It does touch on some important topics, but I think it does it in a really fun way. We're not punching down. I don't think it's an offensive movie, mainly because it pretty much makes fun of just about everyone and everything."
The Mississippi premiere for "Triggered" is on Thursday, July 12, at 7 p.m. at the Malco Grandview Cinema (221 Grandview Blvd., Madison). Tickets are $10 and are only available in advance at eventbrite.com. The film contains violence, strong language, nudity and sexuality. Parental guidance is suggested. For more information, find "Triggered" on Facebook.