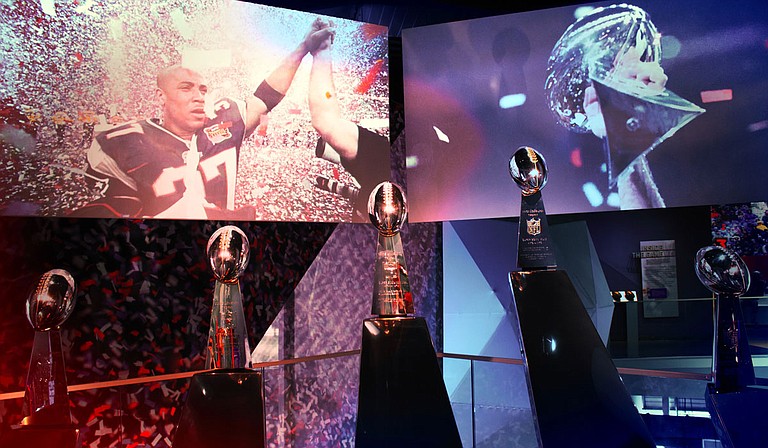 Wednesday, January 31, 2018
The Super Bowl is one of the biggest events of the year for the three Fs: football, fandom and food.
You may be one of the many viewers cheering on the New England Patriots or the Philadelphia Eagles from the comfort of a cozy couch, but there are plenty of options for those who prefer watching among friends and fellow fans in the Jackson metro area.
Here are just a few places in the capital city where you can grab a bite to eat, a beer to drink and a good seat for Super Bowl LII this Sunday, Feb. 4.
Longtime favorite and newly reinstated Best of Jackson winner Fenian's Pub (901 E. Fortification St.) will be hosting a free screening of the game with food specials and dollar-off drinks from 5 p.m. to midnight.
Lucky Town Brewing Company (1710 N. Mill St.) will be also open its doors free of charge from 4 p.m. to 11 p.m. to show the game, during which guests can purchase craft beer from the brewery and bring their own food.
Pop's Saloon (2636 Gallatin St.) will also be screening the game this Sunday for free on a 12-square-foot high-definition projector from 4 p.m. to 11:30 p.m., with beer bucket specials and free food while supplies last.
Over at The State Room (952 N. State St.), football fans can enjoy food, a cash bar, raffles, football squares and music from DJ Frathouse at a Super Bowl viewing party from 3 p.m. to 11 p.m. Partygoers can purchase their tickets for $10 each at eventbrite.com.
If you plan on emphasizing food as much as football, there's the Super Bowl RSVP Party at Hops & Habanas (2771 Old Canton Road) from 5:30 p.m. to 10:30 p.m. In addition to showing the game, the bar and beer shop will be offering a full buffet, along with beer specials, door prizes, a corn-hole tournament and more. For just the buffet and admission, the price is $20, but there is also a $45 VIP package that comes with the buffet, three pints of beer and a La Flor Dominicana cigar. Visit hopsandhabanas.com to purchase your ticket.
Lastly, the Mississippi Agriculture & Forestry Museum (1150 Lakeland Drive) will be hosting The Salvation Army's "Souper Bowl XXI." This is admittedly a bit of a cheat as the fundraiser takes place from 11 a.m. to 1 p.m., well ahead of the Super Bowl, but anyone wanting to get psyched up for the big game with an even bigger meal should look into it.
A collection of local restaurants, including Aladdin Mediterranean Grill, Georgia Blue, The Iron Horse Grill, Hal & Mal's, Primos Cafe, Anjou Restaurant, Campbell's Bakery and more, will be serving up unlimited bowls of soup and desserts for patrons. The event will also include a silent auction, live entertainment and special guests. Tickets are $25 per adult and $10 per child age 12 and under. For more information, call 601-982-4881 or visit salvationarmy.org/jackson.
To see more events or add to the calendar, visit jfpevents.com.