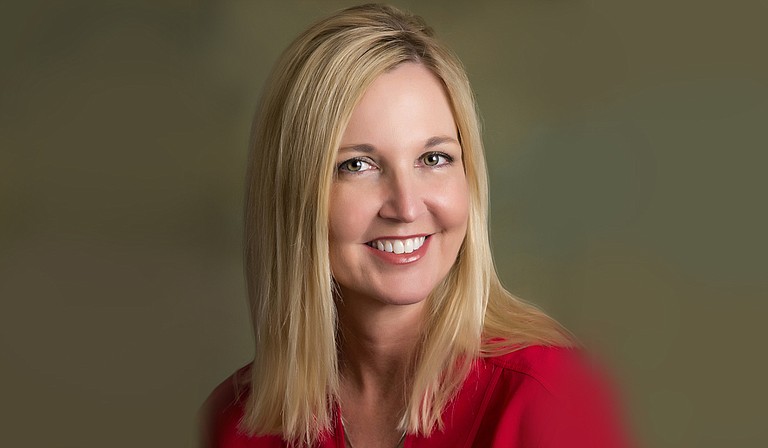 Wednesday, January 31, 2018
JACKSON — Pearl Assistant Police Chief Dean Scott pulled out his phone in the Mississippi Capitol on Jan. 17 to show just how easy it is to solicit sex from likely trafficked girls just minutes down the road.
Scott pulled up Craigslist, a popular classified-advertising site that has drawn fire for allowing human-trafficking ads in the past, on his smartphone's browser. "You can buy anything from a car to a child on it," Scott said as the site opened. "She's in a motel right there on High Street," he said, turning his phone around to show an ad of a teenage girl who he sees on Craigslist every day. Her ad says she's 25, but Scott said she just turned 18.
A lawmaker asked why someone had not already gone to the spot to make an arrest as law enforcement knew what might be happening there. The revolving-door aspect of trafficking requires an inexhaustible effort that many lack the manpower to handle efficiently.
"Everyone I showed you was posted today," Scott told the Jackson Free Press after scrolling through a seemingly endless list of phone numbers to call for sex on Backpage and similar listings on Craigslist. Both companies have come under intense fire for allowing such ads, and both say they have removed the ads, with Craigslist at one point replacing its "Adults Services" link with "Censored."
"It's kind of like stamping out the flu. It's not going to happen—it's too much money," Scott said. "We're talking about a billion-dollar-a-year industry."
Still, had law enforcement gone to pick up the girl Scott showed to lawmakers before she turned 18, Child Protective Services may well not have come to the scene to retrieve the child, leaving officers with one option for her—juvenile detention centers.
If she were in a rural area, like much of the state, the chances of law enforcement even responding to a call gets even slimmer, Scott said, because they just don't have enough "boots on the ground." He estimates it takes around three or four officers to work a trafficking case.
Rural districts do not have much choice when they do not have the manpower to spend all night with the kids waiting for CPS to show up—and Scott is convinced that they almost never will. Those kids get turned over to a detention center, and subsequently youth court where a judge may sentence them for 30 days for disrupting the family peace by running away.
On one hand, Mississippi is credited with improving its "D"-rated sex trafficking laws in 2013 to receiving a "B" grade this year from Shared Hope International. However, law enforcement and professionals like Sandy Middleton of the Center for Violence Prevention in Pearl, who work to end trafficking, agree that Mississippi has work to do to stop trafficking.
Sold By Family
In Mississippi, family members often sell children in what Middleton calls "familial trafficking." Scott said it is not uncommon for him to see a grandfather "swapping his granddaughter for heroin."
"There may be a difficulty of a victim divulging that they're being trafficked by a parent or a family member, but I think they're all difficult situations," Middleton told the Jackson Free Press.
The recent Mississippi trafficking laws that earned passing remarks say trafficking victims may not be prosecuted for prostitution, regardless of age. Traffickers are required to register as sex offenders and are required to pay restitution.
However, the law does not determine whose burden it is to uncover whether those charged with prostitution were first trafficked. In federal crackdown operations like Operation Cross Country executed nationwide, law enforcement often sweeps up prostitutes along with traffickers.
In October 2017, the Jackson Police Department arrested 13 individuals during the sweep here, charging 12 of them with prostitution and two of them with additional charges of possession of a firearm and possession of meth and heroin, respectively. The youngest woman arrested was 18 and the oldest 77. One woman's charges solely indicated she had "obstructed traffic."
Middleton said at the time, and emphasized her point again at the Capitol this month, that law-enforcement officers need to be trained to better handle these investigations because she believes it is best for them to handle everything, rather than depending on social entities like CPS.
"It's tough when you've got a kid, and nobody comes," Middleton said. "Just like a cop can't take them to the hospital; their hands are absolutely tied because of our laws."
More Training Needed
Scott is a member of the Central Mississippi Human Trafficking Task Force, but says he sources his motivation from his 8-year-old special-needs daughter.
"She's one of the girls, that when she gets 18, she is going to be easily influenced by someone ... showing her attention that she may not get," Scott told lawmakers at the Capitol.
Scott said the legislators must ensure that state agencies are doing what they're supposed to do—especially CPS.
"Because I promise you, I can put y'all in the Tahoe with me, we can go out at 2 in the morning," Scott said. "... We can get a child in one of these situations, we can call and say we need CPS, and I'll go buy y'all breakfast, and then we'll wait—they're not coming."
Notably, Sen. Sally Doty, R-Brookhaven, and Rep. Andy Gipson, R-Braxton, were in the room. Gipson killed Doty's domestic-abuse bill last legislative session in committee, not letting members vote on it, before a popular campaign brought the bill back up, and it passed. Middleton awarded Gipson and Doty the 2017 Angel of the Year award from the Center for Violence Prevention on Jan. 18.
Scott said that, often, CPS personnel do not want to go to dangerous locations. He gives the department an "F" in terms of their follow-through in these cases.
Middleton said the system works best when law enforcement handle the cases, especially with CPS' track record of not showing up.
"It just makes sense to us that law enforcement should investigate ... but we certainly want them to be trained to investigate," Middleton told the Jackson Free Press about trafficking in the state.
Beyond CPS, judges can have old-school mindsets about what constitutes trafficking, and if they are not trained to learn the differences between sex work and trafficking, the cycle will never end, Scott said.
"So just like the training we're trying to get for law enforcement, the patrol guys, investigators—these judges need it to," Scott said. "We've got judges on the bench that have no idea what we're bringing them. They think a 15-year-old is a prostitute because that's what she wants to do."
Email city reporter Ko Bragg at [email protected]. Comment on this story at jfp.ms/state.