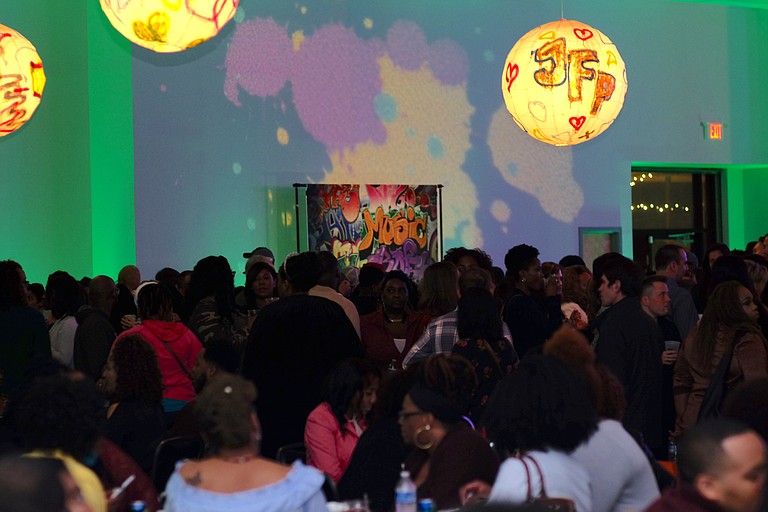 Wednesday, January 31, 2018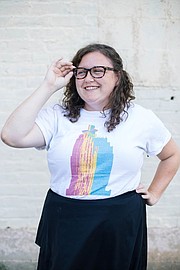 When dancers in the USA International Ballet Competition refer to the competition in Jackson (which, by the way, is the only one of its kind in the U.S.), they simply refer to it as "Jackson."
USA IBC Executive Director Mona Nicholas says out of all the IBC competitions in the world, competitors are often most excited about this one.
"I think it's the hospitality," she told me in a recent interview.
A good number of the people who live, work and play in Jackson on a daily basis probably don't think about the capital city as a place that is exciting, though.
It's especially hard to see it through that lens if you are one of the people who has been dealing with the compounding issues of the last month or so.
Due to the span of cold weather, we had a lot of pipes burst or leak. That caused more issues, including postponed classes for many schools, which meant local students had to miss way too many days. And as always, you can still throw a rock in the streets and probably hit a pothole.
The dancers in USA IBC are lucky, in that they are able to see the city with fresh eyes. They get to be excited about Jackson. But the reality is that we are all looking at the same city with the same potential.
So why can't we be excited about it? Why can't we be excited about Jackson and its potential, while still being aware that the city has issues for us to fix?
Before I started working at the Jackson Free Press as an editorial intern, I did not know much about Jackson. I just knew that it existed. Like those dancers, I got to see the city with fresh eyes. I got to see a place booming with possibility. I got to know Jackson and the many things that make the capital city great, from the food scene to the people to a community of creatives who try to help each other rather than compete.
As of April 1, I will have worked at the Jackson Free Press for five years. Of those years, I've been through more than 200 issues, countless issues of BOOM Jackson and four Best of Jackson competitions.
Best of Jackson is always both a fun and tedious experience. There is a lot of work that goes into it, between assigning, writing, editing, fact-checking and everything else, but it is always worth the effort because it serves as another reminder that the city and its people truly are great.
I am not sure what the attendance numbers were like for this year's event—1,300 RSVP'd—but the Best of Jackson party felt much bigger than it in the past. Everyone showed up—winners, finalists, friends of winners and finalists, and plenty who just love a good party. They all gathered for one thing: to celebrate Jackson and to be supportive of this city we call home.
While Best of Jackson is our biggest issue, the Jackson Free Press strives to celebrate and support the city year round. That is why we do everything we do here.
Each issue, we have a "Jacksonian" story to highlight someone in the community. It serves as a way to show off lesser-known people who keep the gears turning as the city and metro area march along.
Our events calendar, one of our most popular features, keeps people informed about what is happening in the area and gives them a way to tell others when something cool is happening.
That way, if someone is like, "There's nothing to do here," you can open a copy of the JFP or find the calendar at jfpvents.com and shove it in their face. With loving kindness, naturally.
We strive to shine a spotlight on the good parts of the city along with the bad, in order to build and improve. It's a delicate balance, and in my opinion, we do it well.
Working at the JFP gave me the opportunity to explore the places that I've always been curious about, and now I know the whole city pretty much like the back of my hand. I'm not afraid of Jackson, and you shouldn't be, either.
Now, I probably spend more time out and about in Jackson than I do at my house. I'd much rather go eat at a local restaurant (what up, Rooster's?) than grab fast food. I'd much rather visit one of our cool museums, like the Mississippi Museum of Natural Science, Mississippi Children's Museum, Mississippi Museum of Art, Museum of Mississippi History or Mississippi Civil Rights Museum, instead of sitting around and doing nothing. I'd rather go to a local event than do almost anything else (except maybe painting).
While it doesn't feel as much like this in the outer counties, it seems like anywhere you go in Jackson, you can probably run into someone you know, or better yet, make a new friend.
Most people I interview, especially those who are not from Mississippi, say that is one of the things that they like most about the city: There is literally a friend around every corner.
Jackson is a flawed, imperfect, pothole-covered city, but it is also a place of community, good people, great food, passion and drive, and even greater potential. While it may be hard sometimes to remove ourselves from day-in-day-out dealings with the city, we occasionally need to.
We need to look at Jackson the way those dancers do. We need to be excited about going to Jackson, experiencing and relishing the good parts. We need to speak up about issues and keep city administration on the right path, but we also just need to stake a step back and enjoy Jackson.
We need to go find new things, new sights to see, and new places to shop and eat. We need to find people we haven't met and make new friends and collaborators.
And you never know. Making the most of the things you love about the capital city may just be the spark you need to fix the things you don't. It is for me.
Managing Editor Amber Helsel is an artist, otaku, feminist and Gemini. Her favorite activities include petting her cat, hoarding art supplies and watching anime. Email her story ideas at [email protected].