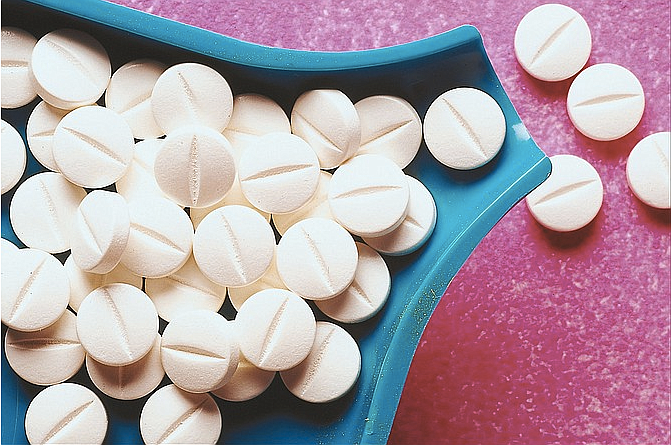 Thursday, January 18, 2018
CHERRY HILL, N.J. (AP) — Less than three months after President Donald Trump declared the U.S. opioid crisis a public health emergency, the nation's governors are calling on his administration and Congress to provide more money and coordination for the fight against the drugs, which are killing more than 90 Americans a day.
The list of more than two dozen recommendations made Thursday by the National Governors Association is the first coordinated, bipartisan response from the nation's governors since Trump's October declaration.
The governors praised him for taking a first step, which included a pledge to support states' efforts to pay for drug treatment through Medicaid, the joint federal-state health insurance program for low-income people. But the governors also called for more action.
"While progress has been made, the consequences of opioid addiction continue reverberating throughout society," the governors said in their recommendations, "devastating families and overwhelming health care providers, law enforcement and social services ..."
They said the crisis was beginning to erode the nation's workforce and undermine companies' ability to hire.
Trump's emergency declaration came in response to recommendations from a commission he appointed to address the toll of opioids, a class of drugs that ranges from prescription painkillers to illegal drugs such as heroin and illicit fentanyl. It was chaired by former New Jersey Gov. Chris Christie, a Republican who left office this week.
The governors' recommendations come after a federal judge in Cleveland pushed for a settlement in a series of lawsuits filed by state and local governments against the pharmaceutical industry.
"The opioid and heroin epidemic knows no boundaries, and governors across the country are keenly aware of the challenges it poses for our communities and the growing need for comprehensive, bipartisan solutions to help end the epidemic," Massachusetts Gov. Charlie Baker, a Republican who serves as chairman of the governors' association health committee, said in a statement.
A spokesman for the White House Office on National Drug Control Policy said the administration is committed to working with states and addressing their recommendations. The office said Trump has called for a coordinated approach to reduce overdose deaths.
The governors are asking for a requirement that drug prescribers undergo substance abuse training and register to use state databases that monitor prescriptions of dangerous drugs. They also seek increased access to naloxone, a drug that reverses overdoses, and asked that Medicare cover methadone treatment for senior citizens.
They said the federal government needs to do more to block illicit versions of synthetic drugs such as fentanyl from being shipped into the U.S. Last year, the Department of Justice issued indictments of two Chinese companies accused of sending fentanyl illegally into the U.S., one of several anti-opioid moves by the federal government.
The governors took a conciliatory tone in their document, calling for state-federal partnerships. That contrasts with a harsher rebuke on Wednesday from a group of 10 Democratic U.S. senators who said Trump was leaving open key administrative positions in agencies tasked with dealing with the opioid crisis.
The senators took aim at the appointment of a 24-year-old former Trump campaign worker, Taylor Weyeneth, as deputy chief of staff at the Office of National Drug Control Policy. The Washington Post reported this week that after the newspaper began asking questions about Weyeneth's rise, he was reassigned to a lower-ranking job. There remains no permanent director at the office.
The governors also called for the White House to put someone in charge of a coordinated effort on opioids. But Elena Waskey, a spokeswoman for the governors group, said the Weyeneth revelations did not factor into the timing of Thursday's announcement.