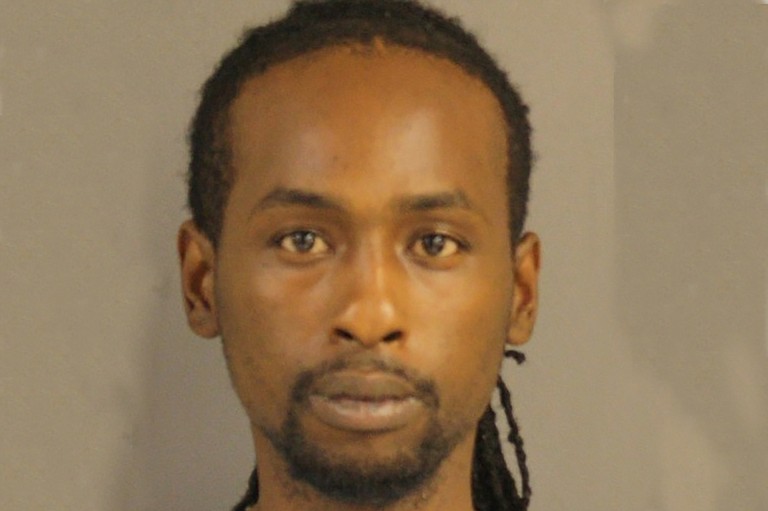 Thursday, January 4, 2018
JACKSON — Hinds County Circuit Court Judge Jeff Weill Sr. sentenced Javondus Beasley to life in prison for capital murder plus two consecutive 40-year sentences for second-degree murder today. After the State of Mississippi prosecuted Beasley, the jury convicted Beasley in December 2017 for capital murder and two counts of second-degree murder for killing 22-year-old Ashley Taylor, 29-year-old Eldra Gibson and 25-year-old Sharrod Brown.
Brown and his girlfriend Taylor were over at Eldra's home on Moon Street in Jackson the night of the murders. Brown and Gibson were brothers. Weill read a recap in the courtroom indicating that surveillance cameras at the residence showed clips of Beasley entering the house empty-handed and exiting with a square solid object and a bulge under his coat while sweating profusely. Beasley and Gibson had apparently been friends in the past.
Weill said Taylor's sister came by the next day and noticed the door was unlocked, and found the three dead bodies and the ransacked home. All three were shot in the forehead with 9mm bullets, the same kind found in Beasely's home in a search, Weill said.
In an emotional sentencing, family members of the deceased victims spoke about the pain they have suffered since that fateful night four Octobers ago.
Ashante Brown, Sharrod's older sister, offered a tearful testimony. She said Taylor was the only girl her brother ever loved, and then she spoke directly to Beasley for the rest of her time at the podium.
"You have taken the life, several lives, and I feel like you have no remorse for it," Brown said "... I hope you never see the light of day. I really wanted you to get the death penalty because you took three lives. ... I was raised so much better than to have hate in my heart, but the way they were killed, I can't help but to have hate for you."
Sharrod and Eldra's older sister, Erica Gibson-Turner, could not make it to court for the sentencing, so she had a cousin read her statement.
"The person sitting before you today decided to singlehandedly end the lives of the people we love the most and for what reason?" Gibson-Turner said in the statement. "Only to gain material possessions. The lives of Eldra Gibson, Sharrod Brown and Ashley Taylor were worth so much more."
Weill told every victim to take her time in reading their statements, because he knew this was hard for them, he said.
Brenda Taylor, who lost her daughter Ashley, also offered a prayerful statement.
"I just want to say this is hard," Taylor said in the courtroom. "There's no words that I really can say. ... This is been an ordeal I cannot wish upon no one in this world. I pray for our children."
Neither Beasley nor his lawyer had anything to say on Beasley's behalf at the sentencing. Hinds County District Attorney Robert Shuler Smith recused from prosecuting Beasley, and the State of Mississippi stepped in, investigating and then trying the case.
"This man is headed to the exact place he deserves to be for committing these heinous murders," Attorney General Jim Hood said in a statement after the sentencing. "I'm thankful for the justice that Judge Weill and the Hinds County jury have delivered in this case, and I hope it brings some peace to the families who have suffered too much."
NOTE: Spellings of the family of the victims are uncertain. Email Ko Bragg at [email protected] with comments or spelling corrections.