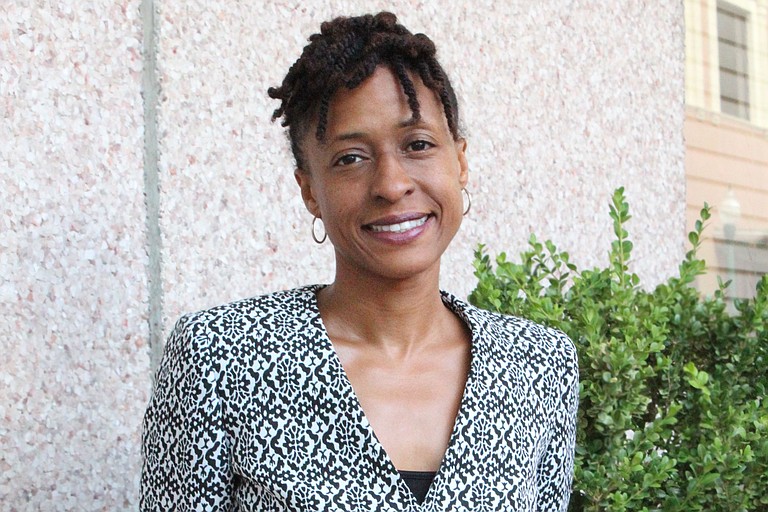 Wednesday, January 3, 2018
JACKSON — June Hardwick, a Hinds County municipal judge under the first Mayor Chokwe Lumumba, returned to that post in late December after the Jackson City Council confirmed her and re-confirmed two other existing municipal judges, Henry C. Clay III and Ali Shamsiddeen.
Judge Gerald Mumford will leave the bench to become the Hinds County Attorney after winning that seat in November. Judges in municipal court have a range of duties from solemnizing marriages and overseeing traffic court to issuing warrants and setting bonds.
Mayor Chokwe Antar Lumumba presented June Hardwick's nomination to the council on Dec. 19, and she drew unanimous approval. The attorney has also worked closely with the Malcolm X Grassroots Movement, which the mayor's father helped start in Jackson.
Ward 4 Councilman De'Keither Stamps asked Hardwick what she would do differently this time around.
"I think that I would hold JPD maybe more accountable when they're present in the courtroom with information that a judge needs," Hardwick said of the police department.
Hardwick also wants municipal court to start using 21st-century technology, particularly for payments.
Clay has been on the municipal-court bench for 23 years. As a result, the council did not question Clay, instead complimenting and thanking him for his service before unanimously approving him.
"Mr. Clay is the kind of judge we need," Ward 3 Councilman Kenneth Stokes said. "... I remember when he first became a judge since it was majority white almost. He got there, and people respected his knowledge, and they respected how he worked with people."
After the vote, the mayor said he hoped that municipal judges would tighten bonds to ensure people who've already been issued a bond do not get a second one if they come before the court again because that violates the law.
Bonds came up again in the confirmation hearing for Ali Shamsiddeen at the special council meeting on Dec. 21. Shamsiddeen did not mirror Lumumba's request for tougher bonds, saying he wants to ensure they are assigned constitutionally and not punitively.
"I remember a time we as African Americans, if you got arrested for something, you could forget about seeing the light of day," he said. "The Constitution says bonds are not supposed to be used as punishment. You cannot punish a person who has not been convicted of a crime. But, we see in municipalities where bonds are being levied against defendants unconstitutionally."
Shamsiddeen used an example of a young person from a single-parent family breaking into a car or a house and whether or not it would be fair to give him a $200,000 bond without looking at his situation holistically. He believes "cookie-cutter situations" are unjust when it comes to bond and said he is willing to withstand pushback from people who think otherwise.
"I'm willing to take the flak as long as I can hold up the Constitution and say, 'This is what the Constitution says,'" Shamsiddeen said.
Before being voted in unanimously, Shamsiddeen said he was very close the mayor's late father under whom he worked when completing law school. He hopes to emulate the late Lumumba's people-first approach.
"He would defend the people more stringently even more than he'd defend himself," Shamsiddeen said.
Email city reporter Ko Bragg at [email protected].