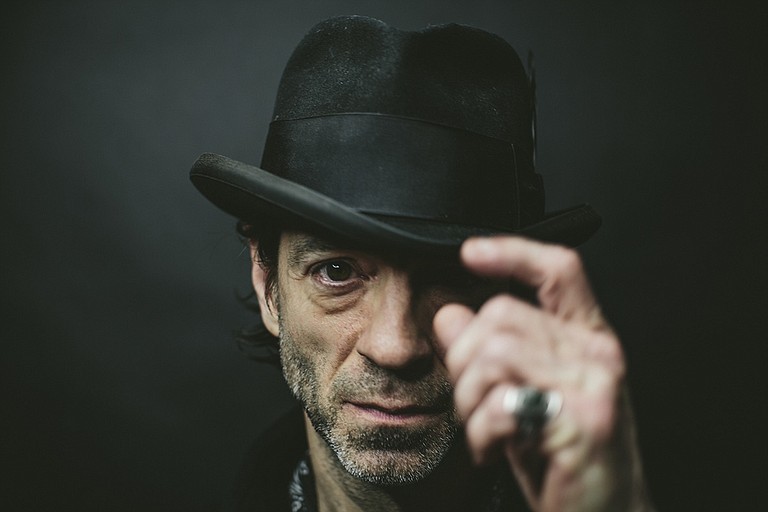 Wednesday, February 28, 2018
Travis Meadows may not be a household name for every country-music fan, but the Nashville, Tenn., singer-songwriter has made a place for himself among the biggest stars in the genre. Artists such as Eric Church, Hank Williams Jr., Wynonna Judd, Dierks Bentley and Jake Owens have all performed his songs and co-writes with others.
With the number of cuts that he has written for fellow musicians, one might assume that writing his second album, "First Cigarette," released October 2017, was a quick process. Instead, it took about three years to complete, although Meadows says it all started with his debut album, 2010's "Killin' Uncle Buzzy."
Meadows, who grew up in Jackson and Brandon, spent much of his life dealing with drug and alcohol addiction. He began working on "Uncle Buzzy" after a stay in a rehabilitation center. Now seven years sober, he wanted to do something a little differently on "First Cigarette" than he had on his debut or his 2013 EP, "Old Ghosts and Unfinished Business."
"The biggest difference was that first record was, I hate to use the (phrase) 'a dark record,' but it was kind of a diary, a cathartic project processing me getting sober and going through that whole process," Meadows says.
"I'd been touring on those songs, and I'm playing clubs and vineyards and wineries and stuff, singing these songs about me getting sober. I just had an epiphany: 'I kind of need to lighten the hell up a little bit and let people catch their breath.'"
While he didn't stray from the weightier lyrics for which his fans know him, Meadows says that he wanted the new album to have a sense of levity at times, allowing listeners to sit back for a moment and be OK with the world.
Even knowing the tone of the record, the songs for "First Cigarette" did not come to him immediately.
"It was so weird because I was kind of hung-up, and I couldn't get a bead on it," Meadows says. "I told my girlfriend at the time, who's now my wife, that I needed to get my feet on Mississippi dirt, where maybe I could get some inspiration and kind of feel at home, you know?"
Soon after, Meadows was in Clarksdale at the Shack Up Inn, a favorite for fans of Delta music, and he began to write the album's opening track, "Sideways."
"That's kind of when I knew I had a record in me," he says. "... When I got there, it opened up, and the record started coming to me. It was awesome."
Meadows may be letting a little more light into his music these days, but he gives a word of warning to country fans who aren't sure what to expect when he performs in Jackson this Thursday, March 1.
"You know, my shows are not a 'honky-tonk' experience. If you're going to get drunk and get laid, this is probably not the place you want to go. There's a lot of storytelling, you know, Mississippi back-roads kind of storytelling, and some songs that go with that. It's almost like—god, I don't know—like a Springsteen video with Eudora Welty or Flannery O'Connor directing the video," he says with a laugh.
Travis Meadows performs at 8 p.m. on March 1 at Hal & Mal's (200 Commerce St.). Admission is $7, the doors open at 
7 p.m., and the event is for ages 18 and up. Visit travismeadows.com.