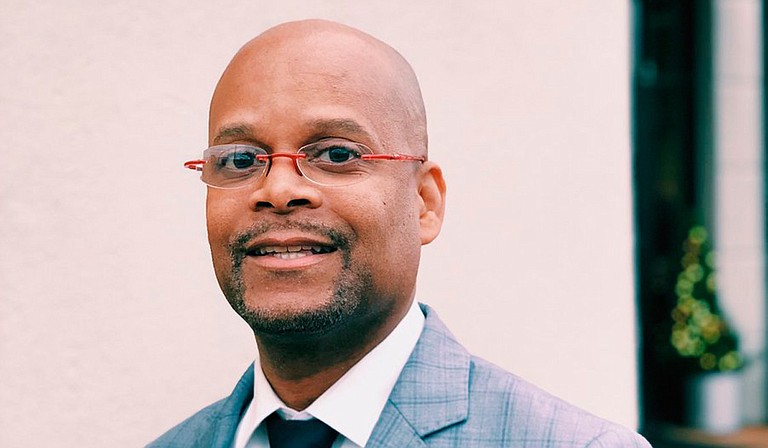 Monday, December 10, 2018
JACKSON — Amid churning rumors that Jackson City Attorney Sharon Gipson had been let go, the City announced her termination and Mayor Chokwe Antar Lumumba's replacement in one fell swoop on Dec. 7.
"Unfortunately, we must announce the termination of Sharon Gipson as Attorney for the City of Jackson," Lumumba said in a statement. "While we thank her for her service and appreciate the accomplishments that she has cultivated during her tenure with the City of Jackson, it is our duty to assure the citizens that we can provide them with effective, efficient, and responsive government. As we continue to strengthen our city's government, it is expected that personnel adjustments must be made from time to time to ensure the best possible service to the people of Jackson."
To date, the City has been vague, divulging little about Gipson's firing, which comes just nine months after her confirmation.
"We don't make (a) habit of commenting on personnel matters," Candice Cole, the communications director for the City of Jackson, told the Jackson Free Press. "But basically, I can tell you that the decision was made for the good of the City to make sure we can continue to operate an efficient government and see our objectives through as a City. That's all I can really say on that."
Lumumba selected Tim Howard, an attorney who directs the Tougaloo College Reuben V. Anderson Pre-Law Program, to take over for Gipson. Howard is also an assistant professor of political science and pastor of We Are One United Methodist Church.
"[I] am thrilled to announce Tim Howard as the appointee for City Attorney of Jackson," Lumumba said in that same statement. "Attorney Howard has a wealth of experience and knowledge, and we are excited about the new leadership and skill set that he will bring to the City of Jackson."
Howard will begin in an interim role in January and await city-council approval to take the helm on a permanent basis.
He also served as a judicial law clerk to Mississippi Supreme Court Justice William L. Waller Jr. and Judge Henry P. Wingate of the United States District Court for the Southern District of Mississippi. Howard was formerly the assistant district attorney for Mississippi's 14th Circuit Court District, which serves Lincoln, Pike and Walthall counties near the coast. Howard also served as a state special assistant attorney general presiding over the Medical Fraud Division.
The Jackson native went from Millsaps College to the University of Notre Dame Law School for his juris doctorate, and he also obtained a Master of Law from the Georgetown University Law Center.
Gipson was confirmed to lead the City Attorney's office in March when Mayor Lumumba brought her forward with high praise.
"We believe that Ms. Gipson is a valued asset to this city. She's a valued asset to this administration," Lumumba said at the March 6 confirmation hearing for Gipson. "And I am proud and excited to put her forth for confirmation at this time."
Gipson previously worked in the office from 1999 to 2005 under Mayor Harvey Johnson Jr. in his first term. After that, she went into private practice with her own law firm and then came more into the limelight as an alderman in Holly Springs, Miss.
She also worked alongside the mayor's father, Chokwe Lumumba, when he was a private attorney in a high-profile controversy, defending the Upper Level Club on Farish Street in 2007 against targeting by Mayor Frank Melton and his bodyguards.
In the city-attorney position, Gipson earned a salary of $106,238.08, making her the fifth highest-paid person in Jackson's city government. As of May, she was the only woman earning six figures in Lumumba's administration.
Email city reporter Ko Bragg at [email protected].