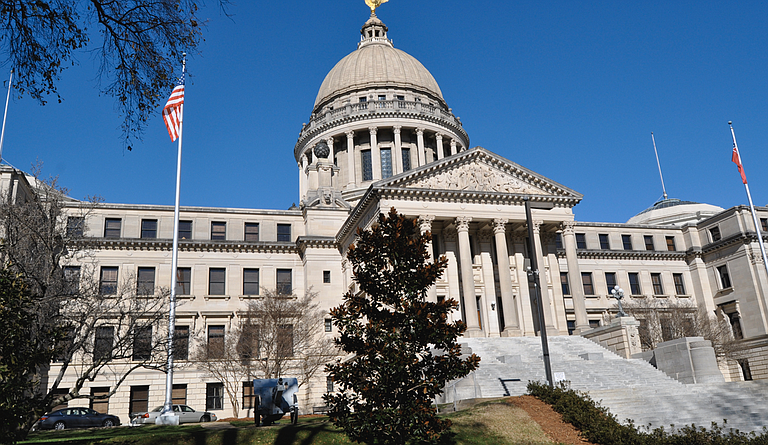 Thursday, December 6, 2018
JACKSON, Miss. (AP) — Top Mississippi lawmakers are setting an early and slightly diminished version of state budget recommendations for the coming year.
Members of the Joint Legislative Budget Committee met Wednesday and adopted a broad outline for a $6.1 billion spending plan. That's about 1 percent smaller than the current budget, although the numbers could change.
Leaders say they will decide later whether the full Legislature could consider pay raises for teachers and state government employees, who haven't had them in years. Republican Gov. Phil Bryant recommends a teacher pay raise in what will be his final year in office.
The election-year legislative session begins in January, and the final flurry of budget writing will happen in late March and early April—weeks after legislators know whether they will face opponents as they run for re-election or seek other offices.
The state budget year begins July 1.
The initial outline adopted Wednesday recommends a slight decrease in funding for all levels of education, from kindergarten through universities. It proposes a small increase for the Mississippi Highway Patrol for new state troopers. It recommends giving Child Protection Services about the same amount of money as this year, and it proposes cutting nearly 4 percent of spending in the Department of Corrections.
The proposal would also leave nearly $791 million unspent, with the biggest chunk of that money—about $403 million—pushed into the state's financial reserves.
House Speaker Philip Gunn, a Republican from Clinton, said the unallocated money could be used at some point to plug holes in the budget for the current year, which ends June 30, or to consider additional proposals for the coming year.
"It gives us great flexibility to do some of the things we need to do," Gunn said.
Mississippi voters in 2019 will choose statewide, regional and county officials and will fill all 122 seats in the state House and all 52 in the state Senate. Candidates' qualifying deadline is March 1. Party primaries are in August, and the general election is in November.