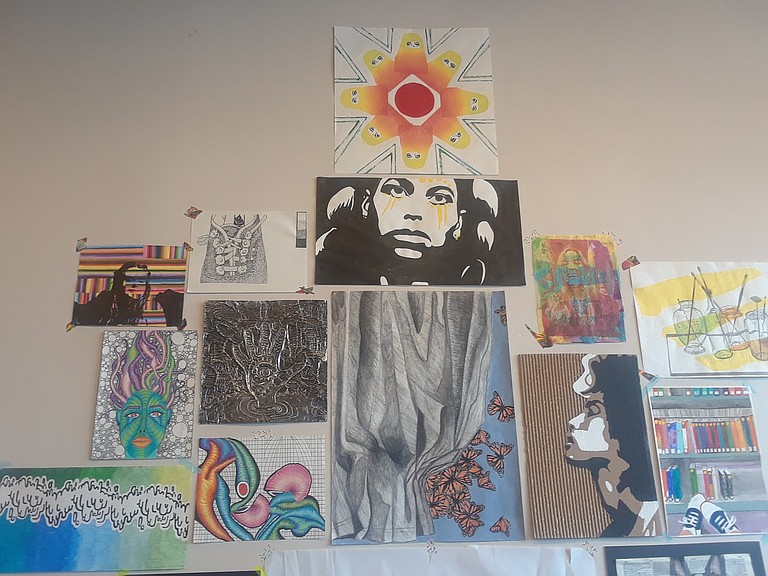 Thursday, August 16, 2018
Eighteen-year-old Frances "Franny" Fortner, a Jackson Academy senior who passed away in May after her car hit an unsecured manhole cover, often wore a necklace that said "higher truth."
When her mom, Laurilyn Fortner, was planning an art exhibition at Cups Espresso Cafe (2757 Old Canton Road) in Fondren to honor her daughter's legacy, she saw the necklace on Fortner's vanity.
"It struck me: I never asked her about it," Laurilyn says.
She did a web search of the term and found a few things, including an article on abundance-and-happiness.com that explained the idea. Laurilyn says, for her, it boiled down to the idea of living your truth and being your authentic self, something that was certainly true of her daughter. She talked to Fortner's friend Emma Ward, who agreed it would be a fitting title for the exhibit.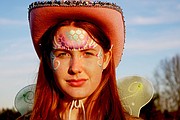 "Higher Truth: The Art of Frances Fortner" has been on display at Cups since Thursday, Aug. 2, and will be there through Aug. 31. It features pencil drawings, painted portraits and other pieces, many of which come from her Advanced Placement art portfolio. The opening reception also featured a sketchbook of early work from the artist.
"One common thread in her work was to reflect the (anxiety) and depression that she saw hidden within some of our friends," says Ward, who was one of Fortner's closet friends and classmates. Laurilyn says that her daughter also dealt with depression but used her experiences to encourage others to seek treatment and share what they are going through.
Camille Grady, Fortner's childhood friend, says: "One of the most incredible things about her was that she knew so much about herself and this world at such a young age. It was almost like she was already an adult."
Fortner was born in Greenville, N.C., in 2000, and then moved to Gainesville, Fla., in 2004 before moving to Jackson in 2009. The University of Missouri had accepted her into its School of Journalism on an academic scholarship, though she was also interested in film and videography. She was passionate about presenting the truth, her mother says.
All proceeds from sales of her work will go toward the arts and arts-education efforts of the Fondren Renaissance Foundation, including a program at Boyd Elementary School that has been able to offer services such as art instruction and a summer reading initiative.
For more information on the "Higher Truth" exhibit, call Cups Espresso Cafe at 601-362-7422.