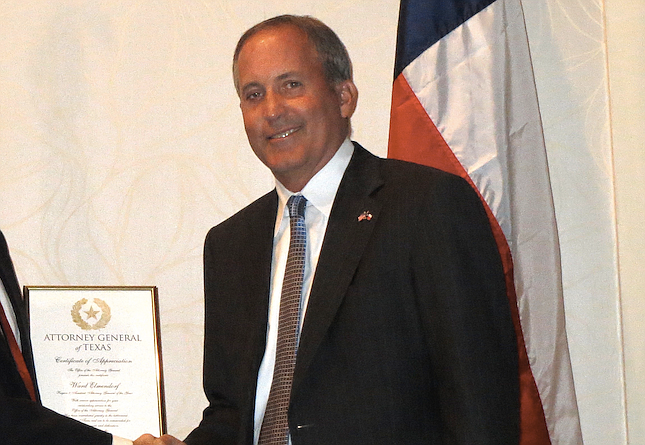 Wednesday, October 25, 2017
WASHINGTON (AP) — An immigrant teen in federal custody who was seeking an abortion over the Trump administration's objections had the procedure Wednesday after a U.S. appeals court ruled in her favor, her lawyers said.
The 17-year-old had fought for a month to have an abortion, eventually leading to a lawsuit filed by the American Civil Liberties Union against the U.S. Department of Health and Human Services. The agency oversees facilities for unaccompanied minors who enter the United States illegally and had refused her requests for an abortion.
The full U.S. Court of Appeals for the District of Columbia on Tuesday restored a lower court's ruling against HHS. The new ruling ordered HHS to step aside and allow the teen to go forward with an abortion.
The Trump administration did not appeal to the Supreme Court before the procedure, but advocates for the teen — referred to in court filings as Jane Doe to shield her identity — rushed to arrange the abortion after the ruling Tuesday afternoon.
"I'm relieved for Jane Doe, but I'm so incredibly frustrated that we had to go through all of this for what is a very well-settled constitutional right," Brigitte Amiri, an ACLU lawyer who argued for the teen in court, told The Associated Press.
In a statement released by the ACLU, the teen said she "came to this country to make a better life" for herself, and found out she was pregnant after entering immigration custody.
"I knew immediately what was best for me then, as I do now — that I'm not ready to be a parent," the teen said.
The teen illegally entered the U.S. in September and taken to an HHS facility for unaccompanied minors in South Texas. She obtained a state court order on Sept. 25 permitting an abortion. But federal officials refused to transport her or temporarily release her so that others could take her for the procedure.
HHS argued it had established a policy of "refusing to facilitate" abortions for people in its care. Government lawyers said the teen could ask to be returned to her country of origin instead of seeking an abortion while in HHS' custody.
Lawyers for the teen said government officials were illegally denying medical care to which the teen was entitled, and that the shelter had instead taken her to a crisis pregnancy center. Such centers try to discourage pregnant women from having abortions.
The ACLU sued HHS last year, during the Obama administration, over its funding of facilities run by religiously affiliated groups that oppose abortion. But Amiri said the agency has been far more active under the Trump administration in trying to intervene in individual cases and stop abortions.
In emails released by the ACLU, Scott Lloyd, the head of HHS' Office of Refugee Resettlement, which oversees facilities for unaccompanied minors, is quoted telling a subordinate in March that its facilities "should not be supporting abortion services pre or post-release." Lloyd is quoted in other emails asking about the specific case of another pregnant teenager and offering to find a "few good families" to "see her through her pregnancy."
The teen's case "is a canary in the coal mine," Amiri said. "It is emblematic of what is to come."
Jane's Due Process, a Texas group that works with minors seeking abortions, said it and other groups had raised private money to pay for the teen's abortion. It said lawyers appointed to represent the teen's interests would take her from the South Texas facility where she was being held to and from an abortion clinic.
Lawyers for the teen have not identified her name or country of origin, citing privacy reasons, but have said she was from Central America. But they said the teen feared having her parents find out that she wanted an abortion because she had seen them abuse a sister who was pregnant.
The teen was about 15 weeks pregnant, and Texas law bans most abortions after 20 weeks.
"It shouldn't take dozens of lawyers for anyone to get an abortion, and that's what it took in this case," said Susan Hays, legal director for Jane's Due Process.
Texas Attorney General Ken Paxton, who argued in court filings that the teen did not have a constitutional right to an abortion, called the case "tragic" and argued it could "pave the way for anyone outside the United States to unlawfully enter and obtain an abortion." Paxton noted in his statement that the U.S. Department of Justice did not appeal the circuit court's ruling to the U.S. Supreme Court.
HHS and the Department of Justice did not immediately respond to requests for comment.