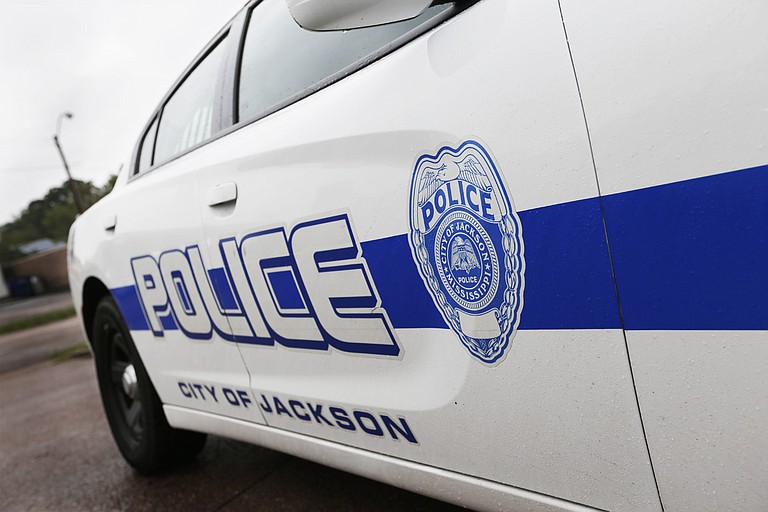 BATESVILLE, Miss. (AP) — A Mississippi judge declared a mistrial Monday in the burning death of a woman who emerged from a wooded area looking like a "zombie," mortally injured and struggling to tell firefighters who did it.
Because of intense local attention, jurors were chosen from another county 225 miles (362 kilometers) away. After hearing six days of testimony and arguments, they deliberated more than ten hours Sunday and Monday before saying they were deadlocked.
District Attorney John Champion said he will retry Quinton Tellis, 29, for capital murder in the death of Jessica Chambers, 19.
"We're going to come back and do this again," Champion said.
Defense attorneys argued the wrong man was on trial.
After the verdict was read, Tellis smiled slightly while speaking with his attorney, Darla Palmer.
"I characterize it as a victory. There were jurors who heard us," Palmer said moments later.
Tellis' mother, Becky Tellis, hugged jubilant friends and family who cheered as she walked out of the courthouse. Some relatives wore T-shirts saying, "It's a family thang" and "#JusticeForQuinton" and "He's innocent."
The horrific circumstances surrounding Chambers' death garnered national attention amid concerns about violent crime in rural communities. The trial was emotional, with witnesses breaking down and spectators crying as jurors were shown graphic photos of Chambers' burned stomach and face.
Firefighters testified that Chambers told them someone named "Eric" or "Derek" set her on fire. Some first responders said Chambers looked like a "zombie," with burned skin and hair, when she walked from a wooded area in Courtland, Mississippi, on Dec. 6, 2014. She died hours later in a hospital in Memphis, Tennessee.
Champion said Chambers' throat and mouth were severely damaged. "Maybe she wasn't trying to say 'Eric,'" he said. "Maybe she was trying to say 'Tellis.'"
Investigators said they questioned about 10 to 15 people named Eric or Derek, and all were cleared.
A burn doctor testified Chambers had so much damage to her mouth, throat and chest that she would be unable to properly say and pronounce words while she was speaking to firefighters.
Agents studied more than 20,000 cellphone numbers and interviewed more than 100 people during their investigation. Prosecutors used cellphone location data and video surveillance footage from a store across the street from Tellis' home in an attempt to prove he was with Chambers the night she was burned.
During early interviews with law enforcement agents, Tellis said he only saw Chambers on the morning of the day she died. After being confronted with more evidence during another interrogation more than two years later, Tellis acknowledged that Chambers picked him up in her car at about 5:30 p.m. that night, and said they spent about 1 ½ hours together, according to videotaped interviews played for the jury Friday.
Investigators concluded that Tellis and Chambers were together until around 7:30 p.m., and showed the jury a video recording of a vehicle appearing to be Tellis' sister's, stopping at Tellis' house at 7:50 p.m. and staying for about two minutes before heading toward the crime scene.
Tellis told investigators he kept a 5-gallon container of gasoline in a shed at his house. Prosecutors said they believe he was driving his sister's vehicle when he picked up the gas from his shed before setting Chambers on fire.
Tellis faces another murder indictment in Louisiana, where he's accused in the torture death of Meing-Chen Hsiao, a 34-year-old Taiwanese graduate student at the University of Louisiana at Monroe. No trial date has been set in that case.