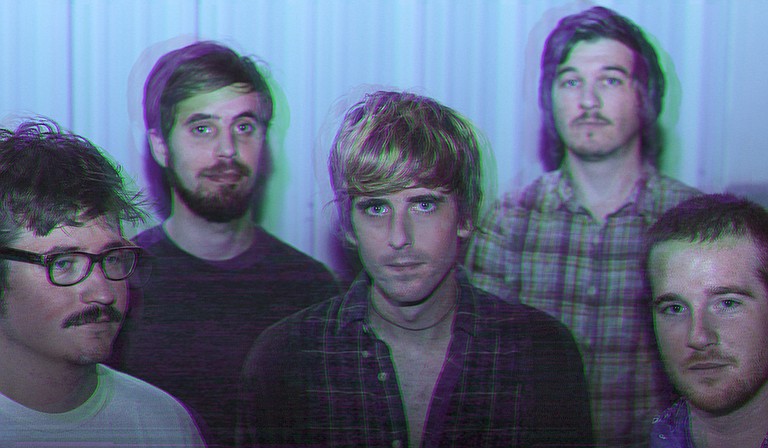 Friday, November 17, 2017
The formation of indie-rock bands is a pretty common occurrence on any college campus, but things were a little different for Baton Rouge, La., quintet Particle Devotion. Most of its members met while studying at the Louisiana State University School of Music, and all are classically trained.
Brian Bell, the band's vocalist and primary songwriter, is a Tampa, Fla., native who began the project after graduating from LSU in 2012, creating a collection of demos that combined his passion for indie-rock and classical composition. Ten of those songs became Particle Devotion's 2015 self-titled album.
"It really happened very naturally," he says. "Even though we all ended up studying music, this (indie-rock) songwriting and bands, that kind of music, had always been a huge thing in my life. I think I always thought of that life as really separate from the neo-classical, avant-garde, conservatory thing."
Bell says that during college, he saw those two worlds weren't as separate as they seemed. He learned about acts such as Baltimore-based composer Dan Deacon and the quartet So Percussion, which initially formed at the Yale School of Music, that blend elements of modern and classical music.
"I started realizing that there was this whole crossover space between people who were classically trained and playing classical music, but were also doing essentially like bands," he says. "And I mean, my whole perception of genre and aesthetic, it's all just a free-for-all now, in my opinion. I don't see music that rigidly anymore."
In the early days, Particle Devotion mostly had a rotating lineup with Bell at the center and a few core members. Over the past year and a half, though, the permanent lineup has taken shape, with lead guitarist and backup vocalist Ryan Erwin, who engineered the band's debut album, drummer Isaac Johnston, bassist Nate Mackowiak and synthesizer-player Clyde Bates completing the roster.
The lineup hasn't been the only major change for Particle Devotion in recent years, though. Bell says that even before the group had completed its first album, he began writing material for a sophomore release that would take the sound in new directions. After two years of writing and fine-tuning those songs, Particle Devotion entered Baton Rouge Music Studios in May 2017 to begin recording its follow-up album, "Millennial Trash," which comes out in January 2018 through Earthship Records and Old Flame Records.
The band released a music video for the first single, "Sarah Tried," through New Noise Magazine on Nov. 9.
Bell says: "I would say whereas the self-titled album had this blossoming, orchestral kind of lushness to it, with this album, while we still had in mind that we wanted to make a very dynamic and diverse record, it has a lot more of this garage-rock, indie-rock, anthemic (sound with) big, distorted-electric guitars and climactic moments. It's a lot more of a rock record than the first one was."
The musicians learned a lot from producing the first album, and listeners will be able to hear the difference in the production value on "Millennial Trash," he says.
"It's a really dark, heavy, brooding record that we really got swept away in for years," Bell says. "I mean, for the past two years, we've been in this space, and I think the ethic really comes through."
As much as Particle Devotion has changed since its formation, an even bigger shift is around the corner. The musicians are currently preparing to relocate from Baton Rouge to Philadelphia, Penn., by the end of the year. Although Baton Rouge has been a welcoming and supportive community for the band to grow, Bell says the members feel that a larger home base with more resources will help further Particle Devotion's reach.
"The South and Louisiana and Baton Rouge, in particular, while it is a great place to view art in an open, casual and appreciated way, it just does not have to offer what other places have to offer—opportunity in terms of growth for the project," Bell says. "I think that we feel like a city like Philadelphia is a move we're ready for, in terms of stepping up our voice in the national discourse."
It's a huge leap for the musicians, and they regularly discuss what the future should look like for Particle Devotion, he says. At the same time, the band mates know how to communicate with each other and all agree on what is best for the unit as a whole.
"We're a family, man," Bell says. "All of us either have lived together or live together currently. We spend months on the road together every year. I mean, it's not even anything that crosses our minds. It's like, 'Yeah. Obviously, this family unit will continue to function as a unit, continue to be something that encourages its members.'"
Particle Devotion performs at 8 p.m., Saturday, Nov. 18, at Spacecamp (3002 N. Mill St.). El Obo also performs. Admission is $5 per person. For more information, find Particle Devotion on Facebook and Bandcamp.