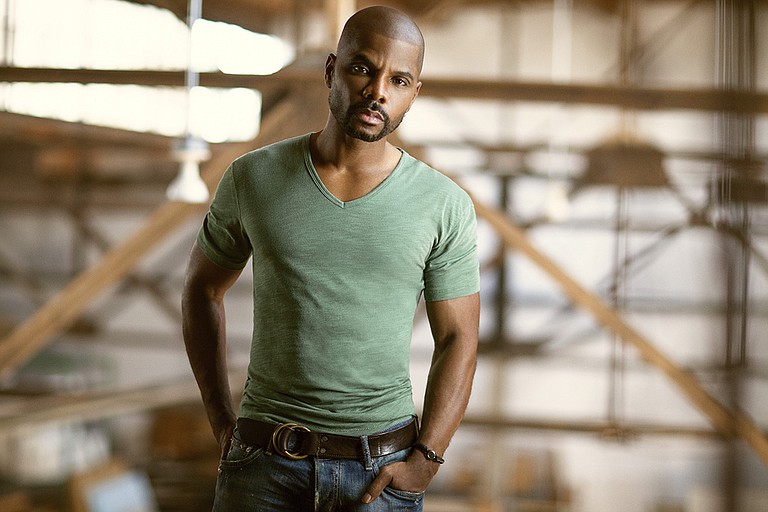 Wednesday, November 15, 2017
Kirk Franklin will be a familiar name to many people who grew up in church in the 1990s, but it's a name that is still picking up steam today.
Since his arrival in the gospel scene, the Fort Worth, Texas, native has become a New York Times best-selling author and a 12-time Grammy Award winner, the most recent being 2017's Best Gospel Album for his 12th record, "Losing My Religion," and Best Gospel Performance/Song for Tamela Mann's "God Provides," which Franklin co-wrote.
However, he also received plenty of attention this year outside of the gospel realm for his appearance on Kanye West's song "Ultralight Beam" alongside Chance the Rapper, The-Dream and Kelly Price.
Franklin is currently on the road for the 27-date "The Rebel, the Soul & the Saint Tour," which pairs him with Grammy-nominated R&B artist Ledisi, who released her eighth studio album, "Let Love Rule," on Sept. 22.
The Jackson Free Press recently spoke with Franklin by phone to discuss the tour and the success of his most recent album.
Being from different genres, what gave you and Ledisi the idea to pair up for this tour?
Well, first, Ledisi and I have been friends for a very long time, and she had contacted me last year to write a song ("If You Don't Mind") for her last album, and that really got us even closer. Her management team had an idea about us going on tour together, and you know, the (gospel and R&B) communities know both of us, so we thought it would be a good way to share some love and hope together at the same time. We just thought it'd be a little different of an idea—something fresh to inspire people. Hopefully, we've done that, and hopefully, we're doing that.
What is something interesting that has come out of joining R&B and gospel in one concert?
More than anything, it's just kind of diversifying the genres. I think the communities are just used to seeing one thing, and I think that it's been very new and different for them to sing about the God they love and the man or woman they love at the same time that night.
So that's just a really different type of twist, to be able to love people and love God in one night, and to really be able to think about it that way and just be reminded. You know, it's really the same food on the same plate. We're just not used to the food touching. So we're not reinventing the food; we're just showing you that it can be on the same plate and showing you that it's really always been on the same plate.
For you, what is it about those genres that makes them fit together so well?
Well again, it's all similar. It's just the lyrical content. It's just what we talk about. But the music and the style—and you know that about black music—black music is so fluid, and it always has been. We talk about the black church birthing soul and R&B and blues and gospel. It really is the same river. It's always been the same river.
With Ledisi having more romantic lyrics, what has it been like for you to then move into a different headspace for worship material?
I haven't had to move at all! If she goes from a song talking about, "I love you," then I have a song that I've written from "God's Property" (Franklin's 1997 album) that goes, "Love, a word that comes and goes, but few people really know what it means to really love somebody." And if she goes from something like her song ("I Blame You"), then I can go to "I Smile." So it's been very fluid.
What kind of impact have you seen from your 2015 album, "Losing My Religion," since its release?
(I've seen) the ability to have conversations about how a lot of the systems that people have created in society for millennia have not always been to their benefit when it comes to seeing God as a father who loves them, seeing God as a creator who cares for creation. A lot of times, we've lived in fear of the systems, and the systems made us fearful and condemning.
We use that to try to control people's actions instead of allowing them to fall in love with the fact that they are loved and allowing that power to be source of transformation in the hearts of men and women.
So to be able to have that conversation, to push that conversation, and to really be amazed at how afraid people are of having that conversation has really been amazing.
What songs from that record have you been surprised to see people latch onto?
You know, I haven't really thought about it like that, but there's a song called "My World Needs You" that was very timely with all of the killings and issues and different things we've gone through over the last couple years. That song really seemed to connect with a core audience strongly.
What's something you learned from "Losing My Religion" that you want to apply to your next record?
You know, I really learned how difficult it is to open up our eyes, to be able to consider something different and new. A lot of people use their faith as a blanket, and it's not an area for them to grow; it's an area for them to be comfortable in.
It's my job—for some reason, it's always been my motivation—to kind of pull that away. I've been doing that from day one. It's what I've always wanted to do. I hope people begin to see God as this loving father instead of this list of rules.
Kirk Franklin and Ledisi perform at 7:30 p.m., Thursday, Nov. 16, at Thalia Mara Hall (255 E. Pascagoula St.). PJ Morton also performs, and doors open at 6:30 p.m. Ticket prices range from $25.50 to $79.49 at ardenland.net. For more information, visit kirkfranklin.com.