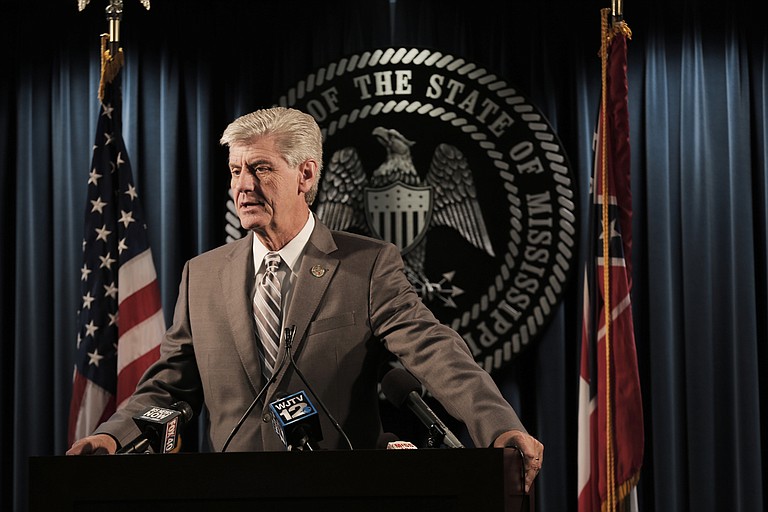 JACKSON, Miss. (AP) — Gov. Phil Bryant signed a law Monday banning sanctuary cities and other policies that might help people who have entered the country illegally, saying he wants Mississippi to help federal agencies arrest people without legal status.
Bryant, a longtime critic of illegal entry by immigrants, cited President Donald Trump's executive order banning sanctuary cities when he signed the law. Since Trump's order, some states added protections for immigrants while others moved to limit such communities.
"The president said these jurisdictions have caused immeasurable harm to the American people and to the very fabric of the republic," said Bryant, a Republican.
The bill says cities, state agencies and public colleges in Mississippi can't prevent employees from asking about someone's immigration status. These public agencies also can't give aid to people who entered the country without permission, such as by issuing an identification card.
Immigrant advocates and some religious groups argued against the measure. When asked about opposition from religious leaders, Bryant said it was up to them to decide if they wanted to violate state or federal law.
"I would ask them, are there no more souls left to save in their congregation?" Bryant said.
The bill would override Mississippi's only sanctuary policy — a 2010 ordinance in the city of Jackson that prevents police officers from asking about immigration status. Some people say that ordinance alone doesn't make Jackson a sanctuary city, but Bryant dismissed that distinction.
"Those are the first people that should be deported, and they're being protected by the city council of the City of Jackson, and our law enforcement officers are not allowed to do their jobs," the governor said.
The University of Mississippi's student government briefly considered a call to designate the campus as a sanctuary in November, but withdrew the resolution. Chancellor Jeffery Vitter said Ole Miss would follow the law.
In 2014, Mississippi had about 25,000 immigrants who had entered the country without permission, the Pew Research Center estimates. As a share of total population, Mississippi's overall foreign-born population is among the smallest in the nation.