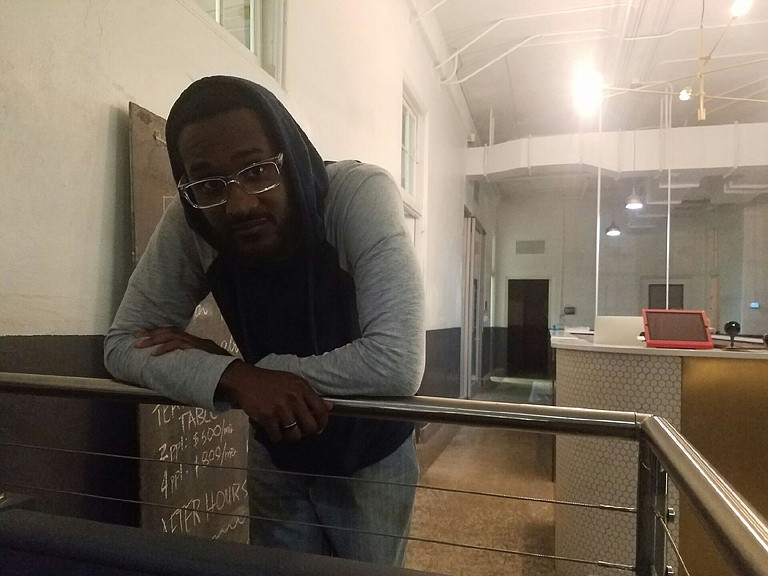 Steven McClenty II, known in local hip-hop circles as BlindFromDaTruth, has been building up his skill as a rapper and producer for nearly a decade. He says he considers his latest album, "Island," released Feb. 14, to be his most personal work to date, and sees it as proof of the artistic growth that he's experienced since he first put pen to paper.
"'Island' is a project that is very close to my heart," he says. "Everything on the tape is drawn from things that have occurred in my life over the past couple of months. It was initially scary for me to be this honest in my music, but the end results were quite therapeutic."
As BlindFromDaTruth, McClenty says he is constantly experimenting with his sound and dabbling in a wide range of points on the sonic landscape, something that's also present in the variety of musicians that inspire him.
"My main influences as far a rapping goes are Lupe Fiasco, Talib Kweli, and artists like Ab-Soul and Kendrick Lamar; I bounce back and forth between which one I like the most," he says. "When the (Top Dawg Entertainment) rappers first came out, that was a constant listen for me. I like the honesty that's present in the music from artists like Drake, Bryson Tiller and PARTYNEXTDOOR. I feel that real emotions are often overlooked in hip-hop; it's refreshing to see artists be comfortable in who they are and present their true selves to the audience."
The 30-year-old emcee doesn't only find value in the spectrum of hip-hop music, though. In fact, he says that he rarely listens to music made in his chosen medium of creation.
"I find myself listening to music from all over the board; I listen to a lot of Top 40, r&b and pop music," he says.
McClenty also handled all of the production on "Island" and says it's the area of music that he is the most passionate about. He hopes to delve into producing other styles of music in the future, as well.
"I want to make pop songs, rock songs and even country if I'm given the chance," he says. "My comfort zone is behind the boards rather than the stage. I'd be much more upset if I never produced again than if I never rapped."
The Jackson, Miss., native says that it has been a process to develop his skills as a performer, and he still doesn't feel like he's at the level that he truly wants to reach. To do that, he has also been adding more variety to his vocals to better express himself. He says that he began incorporating singing on "Island" to test the waters, although it's an element that he is still working to refine.
It won't be long before fans will hear more from McClenty, either. He's already nearly finished with his next recording project, a brighter, more pop-influenced mixtape titled "Starbucks, Cardigans & Yeti Cups," which he plans to release in May.
"The name should give people a good idea of what to expect," he says with a laugh.
In addition to his solo work as BlindFromDaTruth, McClenty has also been a member of hip-hop collective Sin City Entertainment, which includes rappers Metaphive, Kharizma and Da Cage, since fall 2016. He says they built the group on the idea of feeding off of the energy of each member and encouraging each other in their projects.
"I was hesitant to link with a crew, but we all gelled together so well that it was undeniable," McClenty says. "We work because of the opposing energy. Metaphive is more of a hip-hop purist, and I'm more willing to try different things with my sound."
They are currently putting the finishing touches on their group compilation tape but don't have a definite release date yet.
"Island" is available now at blindfromdatruth.bandcamp.com.