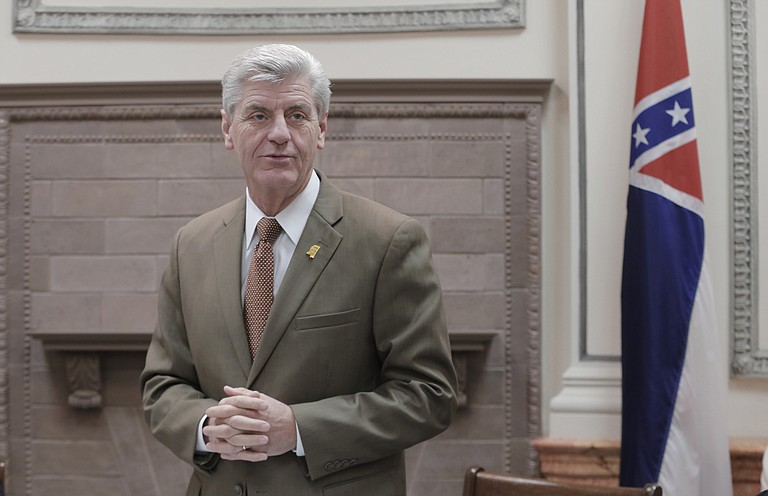 Wednesday, March 15, 2017
JACKSON, Miss. (AP) — Mississippi will begin tracking money and assets seized by police agencies and require more oversight of such forfeitures after Gov. Phil Bryant signed House Bill 812 .
Bryant signed the measure Monday requiring the Mississippi Bureau of Narcotics to maintain a public website that lists all such forfeitures taken through civil court proceedings. The measure also calls for a judge to approve a seizure warrant within 72 hours of a police agency taking property, and for either the local district attorney of the Bureau of Narcotics to handle the forfeiture case in court.
Any law enforcement agency that doesn't get a seizure warrant within 72 hours would have to give the property back.
Libertarians and civil liberties groups have raised concerns that it's too easy to take money or property, even if people aren't convicted of a crime. People whose assets are taken have to fight the seizure in civil court. Blake Feldman, advocacy coordinator for criminal justice reform at the American Civil Liberties Union of Mississippi, said his group would have preferred law enforcement agencies be required to do more than merely tie an asset to a crime in order to seize it.
"Obviously we would have preferred some substantive reforms restoring some due process to the system of asset forfeitures, but the numbers are really important," Feldman said.
Supporters of the bill say tracking forfeitures publicly and ensuring someone else besides a lawyer hired by a police agency handles forfeiture court cases will guard against abuses. Local police agencies can keep 80 percent of the value of the forfeiture, while the other 20 percent goes to a district attorney or state agency.
Prosecutors would upload information, including the name of the seizing agency, a description of the property and its estimated value, and associated legal papers. Lawmakers must provide funding for the website, though, before it will begin to operate.
"I'm a big believer in property rights," said Rep. Joel Bomgar, R-Madison, a supporter. "If somebody's property is seized or forfeited, I think there needs to be transparency."
Bomgar expressed confidence that lawmakers would find the money to allow the bill to take effect on July 1 as scheduled.
The Institute of Justice, a Libertarian legal group based near Washington D.C., said Mississippi and local agencies got more than $47 million from 2000 to 2013 in assets seized in conjunction with federal agencies. Because no one has tracked state-level forfeitures until now, it is unknown how much state and local agencies seized in cases without federal involvement.
The institute applauded the bill in a statement, but said it would have preferred a law that required agencies to publicly account for how they spend forfeiture money. Feldman said the ACLU also would have preferred spending oversight.