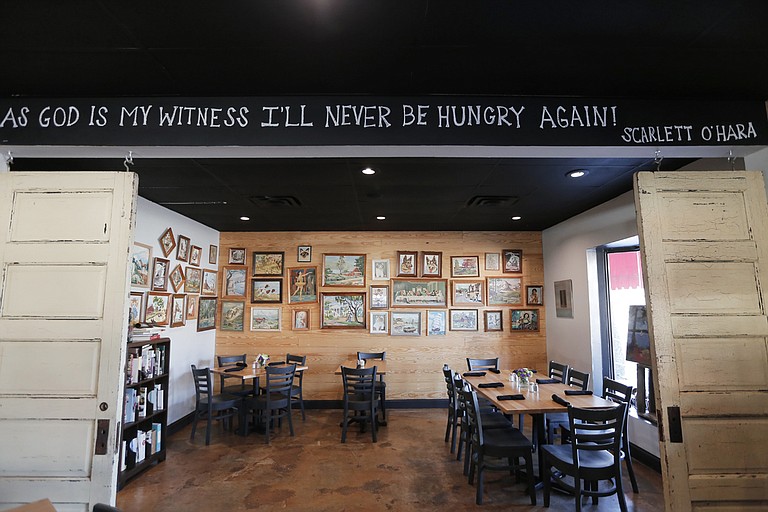 April 15 will mark one year since Crazy Cat Bakers moved from its original Highland Village location into more spacious digs at Canton Mart Square. But the restaurant, now called Crazy Cat Eat Up, is still undergoing some big changes.
In late February, Crazy Cat rolled out the first of its rotating dinner menus, served each evening Thursday through Saturday. Co-owner Jon Lansdale says that while the menu will change every month to six weeks, Crazy Cat remains confident in the identity it's made for itself in north Jackson.
"We're trying to avoid any pretense in how it's presented," Lansdale explains as he unwinds from the lunch rush in one of the space's secluded nooks. "We try to make it seasonally inspired and southern-inspired, but we're not tied to any one thing. We're trying to avoid being trendy. Everything in the world does not have to have bacon in it."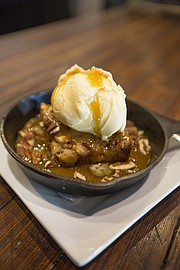 It's the same philosophy that has made Crazy Cat such a popular destination for lunch crowds since its inception. It became so popular, in fact, that its 600-square-foot space at Highland Village was no longer practical. Besides, Lansdale says, a full dinner menu was "always the goal."
"It wasn't set up for a restaurant," he says of the old location's 5-feet-by-10-feet kitchen. "We used a George Foreman Grill and a Presto electric skillet."
After deciding to team up with chef Gary Hawkins (formerly of the Fairview Inn's 1908 Provisions), Crazy Cat found the current site off Old Canton Road, which was already fitted with a kitchen thanks to Majestic Burger's previous tenancy. This gave Hawkins the space to whip up his classic southern fare, while saving roughly $200,000 in the process.
In addition to his new nighttime menu, a rotating variety of fresh-baked desserts remains a constant draw.
"I'll flip through new magazines and old cookbooks and revisit things," Lansdale says. "We keep the quality and the freshness consistent, and just sort of play with what intrigues us at the moment."
He says that Crazy Cat invites customer feedback as they tweak its dinner menu in a similar manner. Current dinner offerings include shrimp and grits, beef tenderloin, and a red-fish dish served over low country succotash and creamed kale.
Whatever changes are in store, Lansdale maintains that Crazy Cat's reputation as a low-key neighborhood hangout is here to stay.
"If you wanted to dress up and come out, then come on, but if you wanted to come in your camouflage after you left the duck hunt, then come on, too," Lansdale says. "You'll almost always see somebody else that you know."
Crazy Cat Eat Up is open for lunch from 11 a.m. to 2 p.m. Monday through Saturday, and is currently serving dinner from 5:30 p.m. to 9:30 p.m. on Thursday through Saturday evenings.