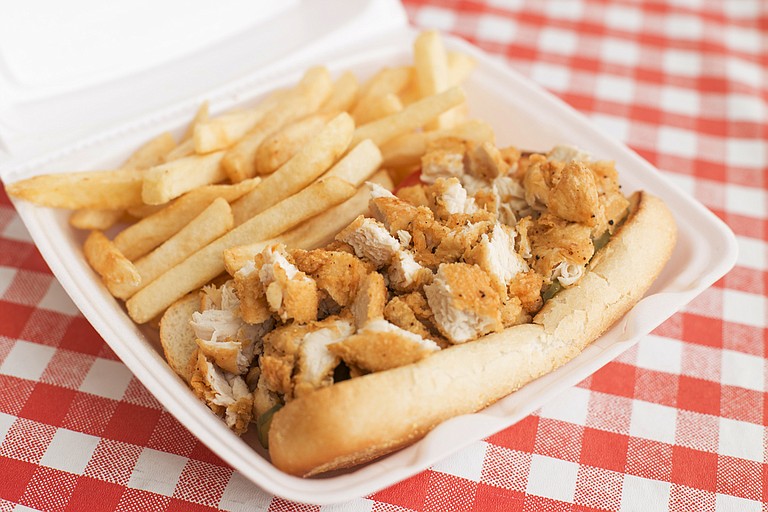 Preparing meals for the masses isn't anything new for Glenda Cage Barner and her son, Donovan Barner, who own Sugar's Place. They have spent years cooking up food for their large family reunions.
"We've always made food for our family," Glenda says. "Donovan was the one on the grill, and I was the one in the kitchen."
It wasn't until 2008 that they decided to turn their love of cooking into a business. Glenda had just retired from AT&T, and Donovan was in between jobs. As soon as he and his son, Raphael, spotted the space for sale downtown, Donovan called his mother and pitched her the idea.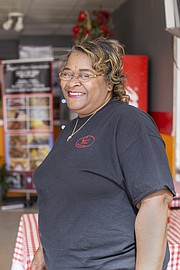 Sugar's Place (168 W. Griffith St.), is named after Glenda's mother. "My dad thought she was so sweet, he called her 'Sugar,'" Glenda says. She and Donovan grew up helping Sugar in the kitchen, and now, they provide the same southern comfort food she gave them.
The restaurant features dishes such as chicken and waffles, cheese grits omelets, fried catfish, burgers, baked chicken, chicken wings, shrimp, salads and a variety of sides.
The Barners' love of preparing food has led to a successful catering branch of Sugar's. They've cooked for crowds as big as 650 people. "I love the pace," says Donovan, who's been in the restaurant and catering business since he was a teenager.
Students, lawyers, judges and government employees call in to-go orders to Sugar's on a regular basis. Glenda says they have people who eat almost every breakfast and lunch at Sugar's, and neighboring law students love sitting down for a helping of macaroni and cheese.
"We want them to feel welcome and at home," she says.
Instead of calling out numbers, Glenda and Donovan greet people by their names.
"We know our customers," Donavan says. "It's just like stopping by the house."
The food isn't the only way Glenda and her son are continuing Sugar's legacy.
"My mom had a big heart," Glenda says. "She was always giving."
Donovan and Glenda pour back out into the community by donating food for the local shelters and catering for charity fundraisers.
Donovan says honesty and integrity are at the foundation of what they do. "There's only one way to do it," Donovan says.
"And that's the right way."
Glenda is also passing down family traditions to her six grandchildren. Donovan's three sons help when they can, and he hopes to see them expand the business one day. Cousins Marcus Dillard, Maurice Moore and Charles Ransburgh operate the kitchen.
Sugar's Place (168 W. Griffith St.) is open 7 a.m. to 2 p.m. Monday through Friday. For more information, call 601-352-2364 or find the restaurant on Facebook.