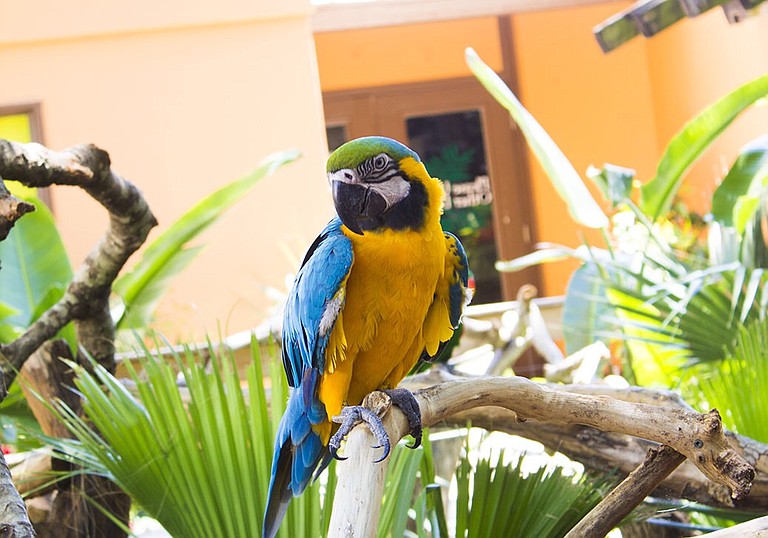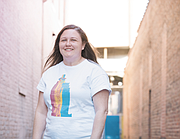 When I was younger, I always told myself that when I got older, I'd travel. I'd live somewhere for two years, and then I'd move. But as I've gotten older, I've realized the importance of home—and also how expensive it is to move and travel all the time. I haven't fulfilled that dream, and to be honest, I don't think I ever will. But I've found a good compromise: The Jackson metro area is still my home base, but over the last few months, I've become an adventurer.
While I've been trying to travel more since last year, it was my most recent trip to Memphis (my most nerve-wracking adventure to date) that really caused that spark to burn bright. I under-estimated the sheer size of the city, so I ended up with no clue what to do, how to use the transit system or where to stay because, on my first day there, I got nothing done.
It turned out OK in the end, but I've never felt more helpless than when I was exploring a bigger city all by my lonesome. Even though I was the happiest when I got home, and I wouldn't necessarily repeat that particular trip again, that experience has been driving me to find ways to venture out further.
Had it not been for my time in Memphis, I probably wouldn't have taken my recent road trip to Panama City Beach to visit family. I wouldn't have wanted to because it's a long drive and a lot of gas. But as a birthday present to myself, I did it. I drove six hours, crossing through Hattiesburg, over Mobile Bay in Alabama with Battlefield Park looming in the distance, and then more than 100 miles into Florida and to Lynn Haven, which is outside Panama City and Panama City Beach.
While there, I visited Zoo World, where a parrot meowed at me (no joke); I took pictures of the outside of upside-down WonderWorks, though I didn't go inside; and my family and I went shopping at Pier Park and played on the beach. The water was so clear that you could see your hands.
After spending way more time than I meant to at Pier Park on Sunday (I blame shopping and food), I started the drive home. I got lost because that's my thing, and then I finally figured out my way home. About three hours into the drive home, as I crossed the bridge over Mobile Bay, I thought about what it would be like to move to a different city like Mobile or Ocean Springs.
I love living near water, and by far, Ocean Springs is one of my favorite places to visit, so I know I'd love it. I've also lived in the Jackson metro area my entire life, so leaving one day, at least for a little while, has always been on my mind.
But I came to the same conclusions that I always do when I think of leaving: A) Even if the Jackson area isn't perfect, I love it, and B) I don't think I've done everything I am meant to do here.
I have to admit that it's depressing to come back from the beach to a place like Jackson. I can't smell ocean water anymore. I smell hot asphalt and rain. Tall buildings, grass and pine trees have replaced the swaying palm trees, sand and ocean. Compared to the liveliness on Front Beach Road in Panama City Beach at nighttime, Jackson is almost a ghost town at night.
I've found that in all my travels, it's easy to compare Jackson to a certain place and say, "We're not as cool because we don't have this." For example, we don't have a fairly reliable public-transit system like Memphis. We don't have a beach like Panama City. We don't have a downtown with lots of activity like Mobile, and our midtown sure as hell isn't like Memphis' midtown.
Since I was away from the city in Florida, I found it easy to trash-talk Jackson (mentally, of course) and to feel depressed about everything we don't have. But at some point, I always reminded myself of what we do have. We've got a great food scene here. We've got so many museums to see, and we've got two more opening at the end of this year. We've got bars with great pub quizzes (my favorite). We've got awesome places to shop. I mean, just look at this year's Best of Jackson results, and you'll see what I mean.
Do you know what my next adventure is? Jackson. I haven't nailed down a date yet, but before I go anywhere else, I've decided to be a tourist in my own city. I want to experience the capital city and maybe even the whole metro area like a tourist would, so I'm making 
those plans.
Even if I do know the city well, it'll be fun to pretend I don't, to see some of those spots I've gone to for years with fresh eyes. I think that at least once in our lives, all of us should try that. We should step away from our own perspectives and look at where we live through the lens of someone who isn't so familiar with the area. We might see things we never noticed before.
For example, I wouldn't have ever noticed the Windsor Ruins replica behind the Mississippi Museum of Art had it not been for a Pokecrawl I attended. I wouldn't have noticed the piece of public art by the train tracks in downtown Jackson had it not been for running by the King Edward Hotel one day.
I hear so many people say that there's nothing to do in Jackson or that they'll never cross into its city limits because it's crime-ridden. But you could say that about almost anywhere. 
 Instead of focusing on the bad stuff, why not focus on the great stuff? Why not be a tourist for a day?
Managing Editor Amber Helsel loves travelling, art, photography, music, anime, cats, snacks and more. She is in permanent chibi form. Email story ideas to [email protected].
More like this story