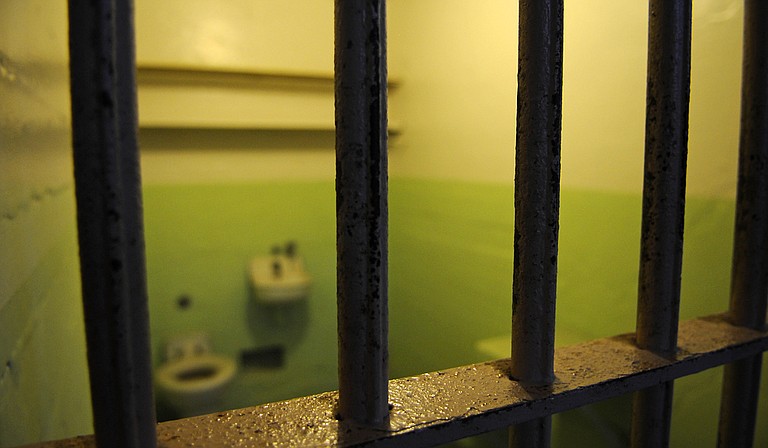 OXFORD, Miss. (AP) — A prosecutor said he will try to block the state's planned release of an inmate convicted in the 2006 killing of a University of Mississippi police officer.
The Mississippi Department of Corrections issued a notice Thursday that Daniel Cummings, 31, will be released from prison July 28 after serving less than half of a 20-year sentence, The Oxford Eagle reported .
Cummings pleaded guilty in 2007 to manslaughter for the dragging death of officer Robert Langley.
Cummings was a second-year University of Mississippi student from Germantown, Tennessee, when Langley pulled him over in traffic on Oct. 21, 2006.
Authorities said Langley reached in and tried to turn off the pickup truck Cummings was driving, and Cummings suddenly pulled away. Langley hit his head when he fell to the ground, and was dragged more than 200 yards. He died hours later at Regional Medical Center in Memphis, Tennessee.
Prosecutors said Cummings had drugs and alcohol in his system.
District Attorney Ben Creekmore said he will file an objection to Cummings' release from prison.
Langley was a four-year veteran of University Police Department. He also served in the Mississippi Army National Guard as a field artillery soldier, returning home in April 2006 after a tour of duty in Afghanistan.
When Cummings was sentenced, prosecutors said he would have to serve 85 percent of his sentence before being eligible for release. Department of Corrections employees did not immediately return calls to the newspaper or The Associated Press on Friday about why Cummings is set to serve less than 50 percent of his sentence.
The release notice said Cummings will be released to the custody of his parents, who now live in northern Mississippi's DeSoto County, about 70 miles (113 kilometers) from Oxford.
In June, Circuit Court Judge Andrew Howorth, who originally sentenced Cummings in 2007, approved a request by Cummings' attorney Jake Adams to have Cumming's medical records released from the Department of Corrections.
Court documents show Cummings had been undergoing medical treatment while in prison. However, the nature of his condition was not in the records. The request said Cummings plans to continue the medical care and needs to access his records so "detailed plans can be made for the continuation of care and treatment."