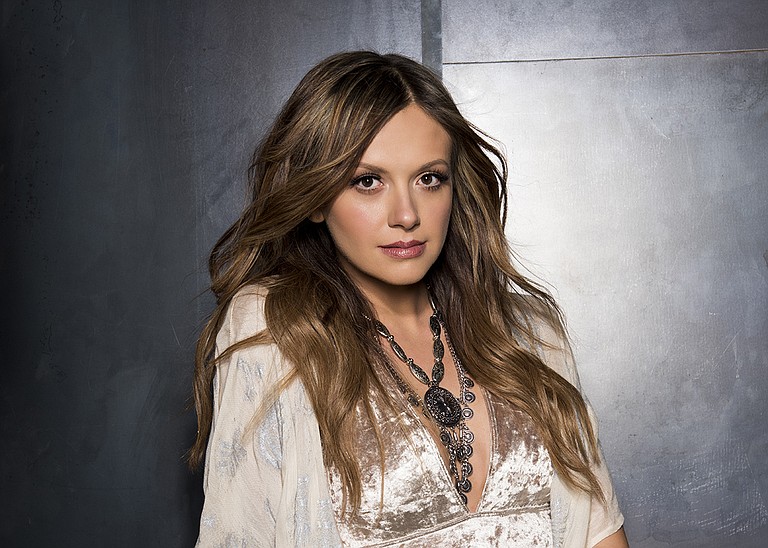 For some people, singer-songwriter Carly Pearce will seem like an artist who is just jumping into the country scene—even if it's far from the truth.
Pearce has made big strides over the past two years, from a selection to CMT's 2016 "Next Women of Country" and "17 for 2017" to releasing her first top-40 single, "Every Little Thing." However, her music career began more than a decade ago in her hometown of Taylor Mill, Ky.
"Honestly, when I say I never knew a day that I didn't want to sing for a living, I really mean that," she says. "My mom says I was singing before I could talk, so it's always been in my blood."
At about 8 years old, Pearce began competing in talent shows, and by age 11, she was touring as the frontwoman for a bluegrass band. She convinced her father to let her drop out of high school at 16 years old to join the country show at Dolly Parton's theme park, Dollywood, in Pigeon Forge, Tenn. She stayed with the show for one year and then joined the band at another Pigeon Forge attraction, Country Tonight, for a year.
"We did six shows a day, five days a week," Pearce says of her time in Pigeon Forge, "and you have to put on the same show in the morning that you put on in the evening because you're going to have a different crowd. It just kind of built up my stamina and, from an early age, made me understand that I really wanted to do it."
For the past nine years, Pearce has been living in and touring out of Nashville, Tenn., and has released a few recording projects independently, but it was "Every Little Thing" that has garnered the most attention. The song has peaked at No. 27 thus far on Billboard's country song chart and No. 23 on the country airplay chart.
Before sharing the song with J.R. Schumann, who is the senior director of country music programming for Sirius XM, she says that she hadn't planned on releasing it. To her surprise, he loved the track and began playing it on his program, "The Highway," only three days later.
"I've been plugging away and writing, really trying to hone this and understand that when you put something out in the world, it's forever out there," Pearce says. "... I've really tried to be careful not to release things prematurely and to wait until I have the right producer, which I have now, and just the right team around me and the right songs."
These days, that team includes Big Machine Label Group, which Pearce signed with in January, shortly after the release of "Every Little Thing." She is currently working on her debut album on the label and performing as the opening musical act for iHeartRadio host Bobby Bones' "Funny & Alone Stand-up Comedy Tour," which comes to Jackson on July 8.
After many years of developing her craft, Pearce says that seeing her music receive positive responses from fans and critics reminds her of another music star.
"You know how Taylor Swift has that face?" she asks. "She has that face every time she wins an award where she's so surprised, and I would always be like, 'Stop doing that. You're not surprised.' But I really understand it now because I do it! ... It also just makes me really hold this debut album and what I'm doing at a high standard to make sure I continue delivering music they can feel that way about."
Carly Pearce performs at 7 p.m., Saturday, July 8, at Thalia Mara Hall (255 E. Pascagoula St.). Ticket prices start at $25. For more information, visit carlypearce.com.