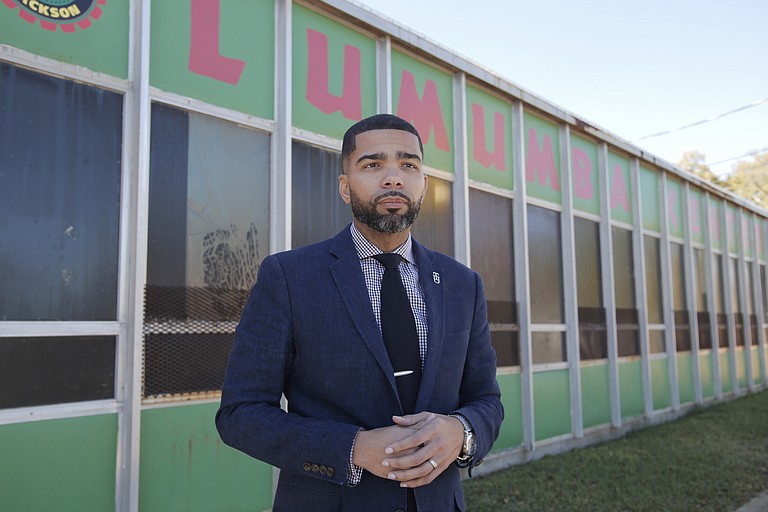 JACKSON, Miss. (AP) — Chokwe Antar Lumumba, a 35-year-old attorney, was inaugurated as mayor of Jackson on Monday. He is one of several municipal leaders in Mississippi who are beginning four-year terms of office:
— Democrat Lynn Spruill took the oath Monday to become the new mayor of Starkville — the first woman to hold the job in the city. Spruill is a former Navy pilot and was mayor of Addison, Texas, from 1988 to 1993.
— The new mayor of Clarksdale, Democrat Chuck Espy, was inaugurated Monday to a job once held by his father, Henry Espy. Chuck Espy served 16 years in the Mississippi House before choosing not to seek re-election in 2015. In this year's Democratic primary, he defeated first-term Mayor Bill Luckett — the same man who defeated him in the party primary for mayor four years ago.
— In Hernando, Republican N.C. "Tom" Ferguson Jr., was inaugurated Sunday to succeed three-term mayor Chip Johnson. Ferguson, a pilot, defeated Johnson in the GOP primary.
— In Hattiesburg, new Mayor Toby Barker took his oath of office Thursday to succeed four-term Democrat Johnny DuPree. Barker served nearly a decade in the Mississippi House as a Republican but ran for mayor as an independent.
— The new mayor of Oxford, Democrat Robyn Tannehill, was inaugurated Thursday. She succeeds Pat Patterson, a Democrat who didn't seek a third term.