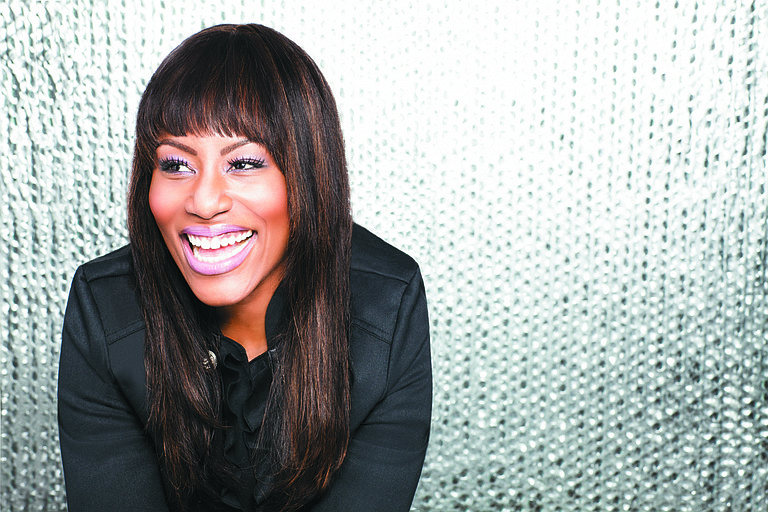 Wednesday, February 22, 2017
California-native singer Mandisa has been a constant on Christian radio since the release of her debut album, "True Beauty," in 2008, and her star has only risen in recent years.
She has received three Dove Award nominations for Female Vocalist of the Year and four Grammy Award nominations, with her most recent album, 2013's "Overcomer," winning the Grammy for Best Contemporary Christian Album in 2014.
Many people will be familiar with Mandisa from her time on the fifth season of "American Idol" in 2006, but she sang on the national stage for several years before appearing on the once-beloved reality TV show.
In the early 2000s, Mandisa worked for the corporate offices of Christian bookstore chain Lifeway in Nashville, where Travis Cottrell, the worship leader for author and evangelist Beth Moore's Living Proof Conferences, put together an employee worship team, which included Mandisa, for a revival. A few months later, Cottrell called and asked if she would join the Living Proof worship team, and from 2001 to 2006, she toured with the conferences.
"When I left the stage from my last event with him, I went straight from an event we had in California to Hollywood Week for 'American Idol,' so it was definitely a kind of divine connection that had me on that path," she says.
While Mandisa didn't win "American Idol"—that honor went to Taylor Hicks—the show did create more opportunities for her music career, and not just because of her vocal abilities. Throughout the season, viewers saw judge Simon Cowell repeatedly make jokes about the singer's weight, and the cameras were also rolling when Mandisa told him that, because of her faith, she forgave him.
"When I said that at the moment, I didn't know that was actually something God would use to open doors for me in Christian music," Mandisa says.
"I wasn't doing it for that purpose, but I look back on how everything came together, and I can see just a fingerprint of God over all of that."
After her elimination from the show, Mandisa, like many past "Idol" stars, had plenty of record labels approach her with offers, although her experience differed slightly from others.
While she says there is great diversity in the styles of contemporary Christian music, that diversity doesn't necessarily carry over into race. She is one of only a handful of women of color on popular Christian radio today, and as such, she says that some people expected her to sign with a black gospel label.
Instead, she signed with major Christian label Sparrow Records and the Capitol CMG Label Group, home of artists such as Chris Tomlin and David Crowder. Mandisa says the decision has given her a platform to discuss issues that her audience might not face otherwise such as the series of police shootings last year, which made her fear for her own young nephews.
"A lot of people may not understand something like that because they've never had to deal with it," she says.
"... It can be scary when you open up your mouth to say things that people won't agree with, and certainly in our political landscape now, that is something that we all face. But I just feel like it's a responsibility and an opportunity for me to speak those things but to do it in love and do it with grace."
One can still turn on local Christian radio and hear the title track from "Overcomer," but Mandisa has gone about four years since releasing new music, which she says came from her struggling with depression after her friend Kisha Mitchell died from breast cancer.
Mandisa had written "Overcomer" about Mitchell and prayed for her recovery. When it didn't come, she says she was angry and withdrew for a time.
However, the singer says she realized that it was an important part of her life to share with others, as so many people have gone through the same difficult situation and need to see that there's hope on the other side. That resulted in her upcoming album, "Out of the Dark," which is scheduled for release May 19.
"With this album that I'm working on right now, because I began it while I was still very much in a pit, a lot of the songs speak to that," she says. "There's one song called 'Prove Me Wrong' that's really honest. I don't know. I don't know that I've ever bared my soul in a song in that way. But I've learned that God wants us to bring those disappointments and our anger and our fear to him.
"... My music is different in that I've been through some different things. I know what it is to be so low that you can't see your way out of it, and I know what it is to be lifted out of that dark place."
Mandisa performs as part of the TobyMac Hits Deep Tour at 6:30 p.m., Sunday, Feb. 26, at the Mississippi Coliseum (1207 Mississippi St.). TobyMac, Matt Maher, Mac Powell, Capital Kings, Ryan Stevenson and Hollyn also perform. Admission prices range from $15 to $39. For more information, visit tobymac.com/tour.