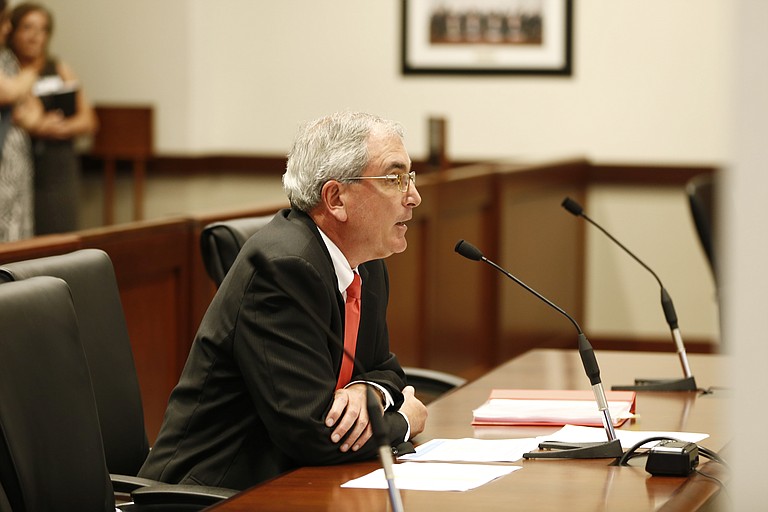 Monday, December 18, 2017
JACKSON, Miss. (AP) — The head of Mississippi's Medicaid health insurance program is resigning.
Gov. Phil Bryant told WLBT-TV Friday that Dr. David Dzielak is leaving his post as executive director of the Division of Medicaid after six years.
The move comes as Bryant has told Medicaid to let the Department of Human Services certify who's eligible for the state-federal health insurance program that covers one in four Mississippians. Lawmakers will re-examine rules underlying Medicaid starting in January, as Republicans seek to hold down spending. Dzielak told House members Thursday that Medicaid, projected to spend $919 million in state funds this year, is projected to need another $47 million this year.
Bryant hired Dzielak when he took office. Previously, the cardiovascular physiologist helped run research efforts at University of Mississippi Medical Center.
"It has been an honor and a privilege to serve the people of Mississippi in my capacity as executive director of the Mississippi Division of Medicaid for the past six years, but the time has come for me to step down and explore other opportunities," Dzielak said in a statement.
"I have spent my entire career in health care, and I have a passion for improving the health of Mississippians that will endure. I appreciate the care and commitment Gov. Bryant has for bettering the health of our state as well as the support I've had from other state leaders. I have no doubt the Division of Medicaid will continue to fulfill its mission of responsibly providing access to quality health coverage for vulnerable Mississippians."
The Jackson Free Press contributed to this report.