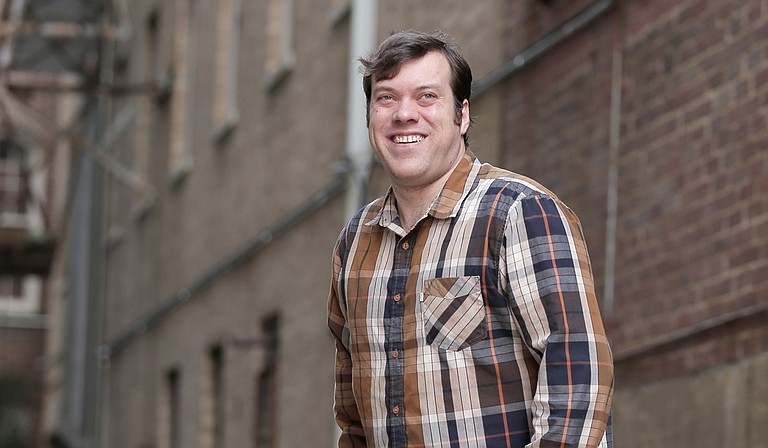 Wednesday, March 30, 2016
Growing up, Wade Patterson wanted to be a novelist. But after reading the book "Moviemakers' Master Class" by Laurent Tirard ($16, Faber & Faber, 2002) during high school, he decided he wanted to be a filmmaker. "When I read that book, it really talked about how you're not just sitting in a room writing a story," Patterson, 30, says. "You're actually out in the world making it with collaborators, and that just sounded so much better than writing a novel by myself in a room. It appealed to the extrovert in me."
The Flowood native graduated from Northwest Rankin High School in 2004 and received a bachelor's degree in broadcasting from Mississippi State University in 2008.
By the time he went to India work as a missionary in 2011, though, Patterson had almost given up on his pursuit of a filmmaking career, which he says didn't feel like the right path at the time. His dream was to write and direct, so after a while of not being able to write, he put down his pen and left. "It was my first time going overseas," he says. "... I got on the plane. The plane was the biggest plane I've ever been on. The flight was the longest flight I'd ever been on. It was a ... surreal experience."
In India, he used photography and video to tell local stories and worked with churches in the area to reach out to other cultures and bridge gaps between them, especially between Muslims and Christians that come from a Hindu background. "Part of my project was kind of saying, 'Hey, Muslims aren't as scary as they seem. We can be friends with them,'" he says. Ultimately, Patterson says, his time in India rejuvenated him as a filmmaker, and he even wrote six scripts while there. When he came back to Mississippi in 2013, he started Blazewalker Pictures. Over the last three years, he has collaborated with others to create films and film series such as "The Beatdown" and "Lebron James Police Detective."
Blazewalker Pictures film "Freedom Fighters" will screen Saturday, April 2, at 3:40 p.m. in the "Mississippi Showcase" block at this year's Crossroads Film Festival. In the thriller, actor Jerry Clark, who was one of the Treblemakers in "Pitch Perfect 2," stars as a right-wing militia recruit who finds himself at odds with the group when it tries to take a government official hostage. "'Freedom Fighters' is so special to me because it was such a labor of love," he says. Patterson says this was the first time he live-tracked a film's score.
Though many of his films aren't based in real life, he says his inspiration comes from people achieving goals that they never thought they would or to have hope in a dark situation. However, that doesn't mean all his stories are lighthearted. "I try to explore the darker side of life but also try to find a glimmer of hope in that," he says. "A lot of my inspiration comes from my faith but also knowing that life is hard and people need inspirational stories to help them overcome."