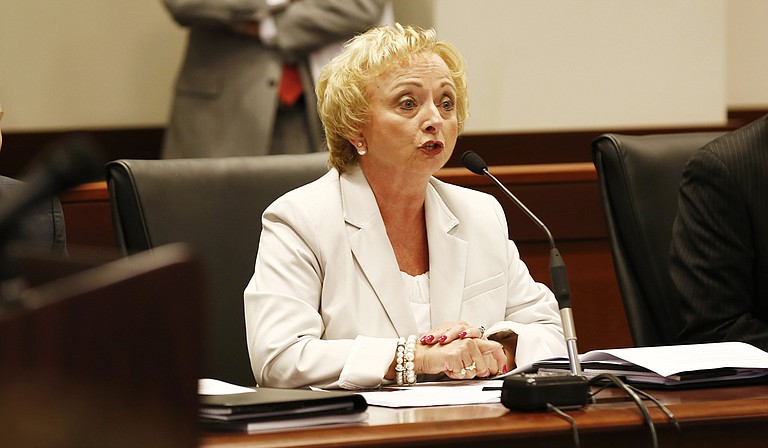 The Mississippi Board of Education recognized Hinds County School District and Starkville-Oktibbeha Consolidated School District as Advanced Placement Honor Roll Districts at its Thursday board meeting in Clinton. Hinds County School District and Starkville-Oktibbeha Consolidated School districts are the only ones to achieve this distinction in the state.
The College Board, a nonprofit organization that focuses on higher education, designs AP courses to give high-school students access to college curricula. Students who pass the AP examination that corresponds with their course may achieve course credit at participating colleges and universities. Starkville High School boasts 65 percent of students achieving the passing score of 3 or higher on AP examinations, which is 4 percent higher than the national average and 28 percent higher than the state average. Hinds County School District saw its number of AP courses and students enrolled in AP courses and passing AP examinations grow by more than 50 percent in 2015.
Terry High School sophomore and AP English student Alea Jones, who spoke of her experiences at the Board of Education meeting Thursday, said she enjoys being in an AP class. She cited her mother as influencing her to take AP English, even though math is Jones' favorite subject.
"She told me I should take AP classes because of what you can gain from it," Jones said.
And what has she gained?
"More social skills, because we do so many group activities," Jones said, and in some cases, confidence overall as a student and test taker.
AP tests were not the only student assessments on the agenda. Mississippi's state Board of Education unanimously adopted a series of minor changes to the state's academic standards Thursday in what could be a quiet end to a controversy over the Common Core-linked guidance over what students should learn.
Officials said teachers and students should notice few major changes when the revisions take effect this August.
"It's tweaking," said state Superintendent Carey Wright, a strong supporter of what are officially called the Mississippi College- and Career-Readiness Standards. She launched a review of the guidelines this summer after criticism by Gov. Phil Bryant and some lawmakers.
The changes are mostly small. For example, the revisions add requirements that first-grade students learn coin denominations, how to count using money and how to use a calendar. The revisions also make clear that Mississippi students should learn cursive writing starting in third grade. But there would be few changes to kindergarten standards, despite concerns that too much academic work has been crammed into that grade.
Nathan Oakley, who oversaw the process for the Department of Education, said that the decision to continue academic content in kindergarten doesn't mean 5-year-olds should be confined to desks, drilling with worksheets. He says many standards can be taught through play-like activities guided by teachers.
Some concepts that had been taught in Algebra I have been moved into math courses later in high school. The state this year also created a Foundations of Algebra course for ninth graders unready to tackle a stiffened Algebra I course. Like other Common Core-derived academic standards, Mississippi's are intended to provide national benchmarks for math and reading while helping students learn more analytically and less by memorization. Wright said she felt that improved performance by Mississippi students on recent nationwide tests showed the standards were paying off.
"Our children are finally being held to high, rigorous standards, and they're perfectly capable of achieving those standards," Wright said.
The Associated Press contributed to this story.
Email Sierra Mannie at [email protected]