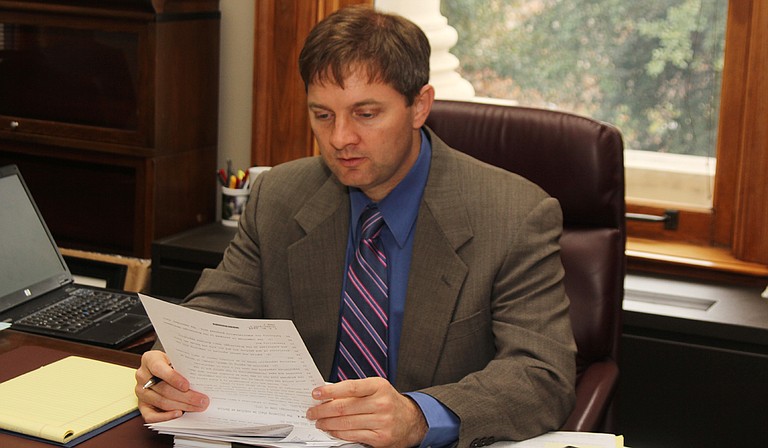 Wednesday, February 10, 2016
Education is a hot topic in the Mississippi Legislature. The following education bills dropped for consideration.
House Bill 67: Instead of suspending or expelling them, give first-time offending kids the opportunity at community service and counseling instead.
Sponsor: Rep. John W. Hines Sr., D-Greenville
House Bill 4: An act to encourage parental involvement and accountability in public schools, so watch out, parents, you might get report cards, too.
Sponsor: Rep. Holloway, D-Hazlehurst
House Bill 161: An (ungendered) act to require school districts to establish a healthy dating policy and to incorporate its instruction into mandatory courses.
Sponsor: Rep. John W. Hines Sr., D-Greenville
Senate Bill 2176: All public-schools would have to pass the U.S. citizenship test (that immigrants must take) as a high-school graduation requirement.
Sponsor: Sen. Angela Burks Hill, R-Picayune
House Bill 246: An act to provide for the repeal of the common-core state standards curriculum adopted by the state Board of Education, and to bury its use forever.
Sponsor: Rep. William Tracy Arnold, R-Booneville
Senate Bill 2101: An act to make the position of state superintendent an elected one.
Sponsor: Sen. Joey Fillingane, R-Sumrall
House Bill 209: An act to be known as the "Mississippi Save Our Children Act" that includes, among other provisions, the separation of gender, the mandating of spelling bees and mandatory homework every night in grades K-12 for C- through F-rated school districts.
Sponsor: Rep. Omeria Scott, D-Laurel
House Bill 206: An act to allow ad valorem taxes to follow students who transfer to another school district.
Sponsor: Rep. William Shirley, R-Quitman
For more coverage of the Mississippi Legislature visit jfp.ms/msleg.