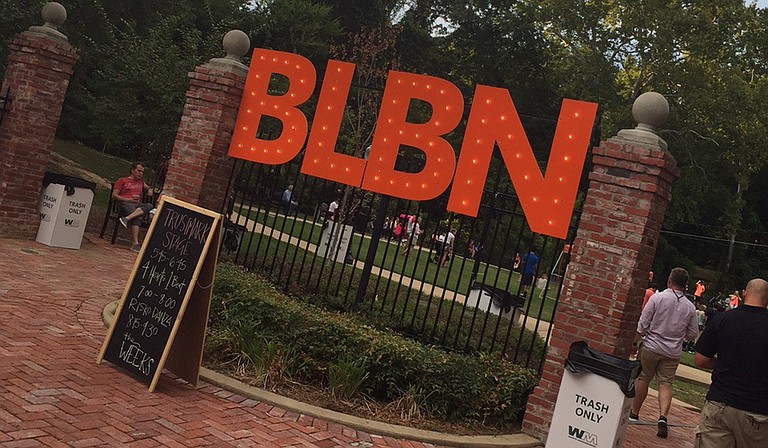 Wednesday, September 30, 2015
One of the things I often say is cool about Jackson is that it seems that if you have a creative idea—for a business, for an event, for a project, for your life—there's something about this place that makes it possible for ideas to take root, become a reality, find support and thrive. That feeling is probably a less articulate way of describing Mississippi's creative economy. We are a society of makers, and a place that produces creatives—artists, writers, musicians, actors, chefs—and (just as importantly) the people who support them and the work they do. Increasingly, we also recognize that this creativity is a viable source of economic development to foster and encourage. And that's awesome.
It's awesome, not only as a source of revenue, tourism and industry for the state and its people; for the importance that a creative class has in attracting and retaining talent across industries; and for highbrow goals about education and culture; but also ... let's face it, it's just cool to have fun, interesting things to do in the place where you live. Recently, a couple of events brought that idea home to me (literally, to my neighborhood).
Bright Lights, Belhaven Nights is the Belhaven neighborhood's annual music street festival. For years, I'd lived in downtown Jackson, but this past fall, I moved to Belhaven. That meant this was the first year I could gather my crew and just walk over to the event. Spanning several streets of the neighborhood, bands played on a number of stages, food vendors offered up nosh, and artists sold their wares. And all of them had a connection to Belhaven, which means the festival truly showcased the creativity of the neighborhood. While kids played in inflatable bouncy castles, interacted with creatures from the Mississippi Museum of Natural Science, got their faces painted, ate snowcones, and saw a clown, adults enjoyed craft beer and music, and everyone enjoyed each other's company.
The crowd was great, and I couldn't go a few feet without running into a friend or acquaintance to catch up with. The weather even apparently got a memo to cooperate for the evening and, despite it being mid-August, it was comfortable, if not almost giving off a hint of fall coolness in the air later on.
And fall coolness seemed appropriate for the back-to-school season. While technically it's kids who head back to school, I always feel wistful about buying school supplies, so I start thinking along academic lines, too. As I pick up the big September issues of fashion magazines (hello, 2-pound Vogue), I also cull new reading lists, so it seemed fitting that this fall brought a new festival to town to celebrate books and Mississippi's literary culture—the Mississippi Book Festival at the Mississippi State Capitol.
The book festival was another one of those great Mississippi ideas. I only made it to a couple of the panels—one on cooking and the Southern Foodways Alliance and one on Margaret Walker Alexander and Eudora Welty—but both were incredibly interesting, with panelists who offered insight and humor, engaging with the panel moderators and audience members alike. And while I thoroughly enjoyed those two panels, the event had offerings on so many topics that pretty much everyone could find something—from sports to comics to poetry and history.
For many, the highlight was a session featuring John Grisham. My parents were in town from Meridian for the day and attended it; my mom, a teacher, particularly enjoyed how Grisham's answered a question about the teacher who most influenced him as a writer by asking if she happened to be there—she was, and she received a standing ovation from the crowd.
I left feeling excited about the creativity in our state, about the crowd who'd turned out to support a new endeavor, and about what events like that continue to mean for our city. At every turn, that energy and excitement just keeps growing and finding more outlets—Fondren's First Thursdays, the Millsaps-Belhaven football game. Each week, there's another instance, it seems, of Jacksonians getting creative and finding something to celebrate and making this place a little more awesome.