Wednesday, September 16, 2015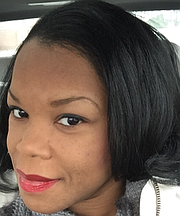 During the September Fondren First Thursday, I left my nail salon in the basement of Fondren Corner to ride through the packed neighborhood in a golf cart my friend Ron Chane had lined up to move people around. Watching kids playing in the crowd, I was struck by how diverse—in age, race and background—the event has become since Chane started the event several months ago.
When we rounded a corner, though, I could see and hear young, black kids on a stage using every type of profanity they could use. I was embarrassed for myself and for them. It just hurt. As a black woman, not only were they calling me a ngger, but they were calling me a btch, too—and at an early-evening event where small children could hear.
"Oh my God" was literally what first came out of my mouth; my first thought was "This has to be shut down immediately." The guy driving the golf cart said, "That's definitely not Chane approved." As soon as I got off the cart, I ran Chane down. "Chane, Chane, that's got to be shut down. That can't happen. We've got young kids and families out here. I'm hurt. I'm offended," I told him. He immediately went to deal with the problem. At that time and as a woman, it wasn't a black thing for me; it was against the rules and unacceptable. They used the words b*tch and said they were going to do some nasty stuff. Initially, racism had nothing to do with it for me, Chane or anyone else; we were offended by the lyrics. But Chane's later reaction, saying he was going to block the whole genre, is when it all went left, as he quickly realized after people started calling him out for it on social media.
Saying that FFT wouldn't allow any hip-hop acts made it sound like all rap is bad, and it's not. There can be hip-hop and rap without profanity. You have Q-Tip, you have Common, you have Mos Def, you have all kinds of hip-hop artists that rap without offending anyone. It can be done. I love hip-hop. I like Jay Z, J. Cole. I like all genres of music. Hip-hop doesn't automatically bring profanity and all these negative things. Those particular kids that night brought something bad.
FFT has rules against profanity for any band and for poetry. The kids just flat out didn't obey the rules, and we needed to protect a community event. As a business owner in Fondren, I don't want to hear profanity in my shop, even if there is no FFT going on. I don't want to hear it, period.
This was not the first time the rules had been broken. Enough is enough. Still, Chane's immediate response was taken in a harsh way, and I'm glad he realized it and quickly apologized. It was the right thing to do.
After that, I was really disappointed how we reacted, how my people reacted. In so many situations, we ruin ourselves thinking we're doing something right. It would be bad for us to say we're not going to come out here or support this. FFT was intentionally built for all of us. How many events can you take your young kids to in the evening, no matter where the little kid is from or who his parents are, where they can get free T-shirts and just play and enjoy the dog park? It exposes people to each other. To say we're not going to be a part of it because of this one thing would be silly. I want hip-hop here in Fondren. Fondren is funky; we need everything and everybody.
The fact that Chane admitted the way he said it is wrong means he is reaching out, which we don't always see. Do not shut out people who actually care! It would be great if DJ Venom and Chane could come together and put on an Offbeat show at FFT with artists who can put on a good show, and we can be in this family-oriented environment with everyone. What could be better for Jackson than that? It would also bust stereotypes.
We need to look each other in the eye, talk, socialize and network. We must collaborate on doing big things and events. Let's not get on social media and throw jabs. Let's hear about what we all want and get different opinions. If we're all open-minded people, something's got to pop off, and something positive will happen. Every time we have a hiccup, we can't boycott, we can't shut things down, we can't run from it. We all can learn from the mistakes, and all come out better people on the other end. This one hiccup should not ruin it.
Adrienne Williams owns Fondren Nails.