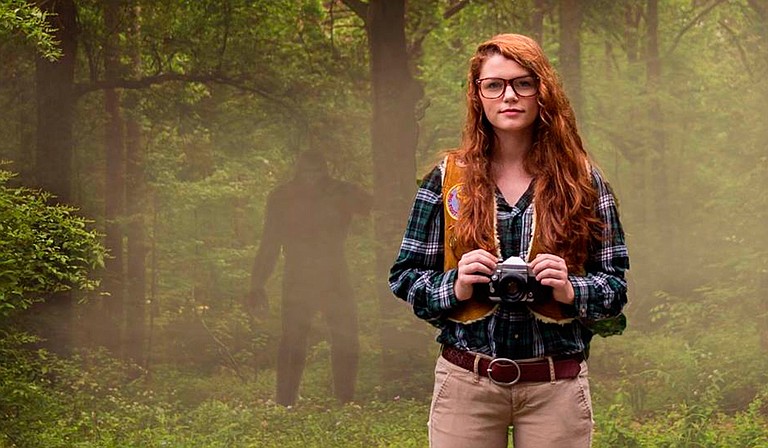 Mary Margarette Clover emerges from her tent with her trusty camera and even trustier canine, Bisquette, into the woods she calls home. It's been 20 years since her father disappeared during the last of his many hunts for the elusive Sasquatch. Whatever tragedy befell him, Clover doesn't want to harm the creature. She's drawn to it out of respect and admiration.
She can't say the same for her nemesis, Chuck Jackson, who she stumbles across while he's in a drunken slumber. Tucked under his arms are a downed bottle of whiskey and a loaded rifle—one he means to use to finally bag a Bigfoot. But before any of that story can be told, writer and director Michael Brouphy has lots of work to do.
Brouphy, who moved to Brandon from New Orleans about eight years ago, began working on the script for his upcoming film, "Tsaaloh Expedition," in 2013. His wife, Roxy, is a fan of all things paranormal, from ghosts to mythical beasts. Her passion for these wondrous mysteries inspired him to write a screenplay.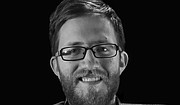 "It was just going to be real small, just me shooting it, and the people I told about it, they were like, 'No, go bigger, go bigger,'" he says. "It's just kind of grown, and now we're here."
Now, Brouphy has fully scripted the movie and brought together a cast, which includes Baton Rouge-based actress Heaven Needham ("Salem" and "American Horror Story") as Clover; Oxford, Miss., native Johnny McPhail ("True Detective") as Jackson; and Clinton native Josh Clark as Jackson's right-hand man.
If Clark, who has never been in a film before, seems like an odd choice for the film, you underestimate the power of Internet fame. Clark has become a social-media celebrity as one of the first users to download the application Vine. He has 1.5 million followers and more than 250 million loops on the app. At the suggestion of the film's producer Joshua Powell, who also plays the missing Earnest Clover, Brouphy reached out to Clark for a meeting in March.
"We took a picture outside of Cups at one of our first meetings, and he posted it to his Instagram. Within 20 minutes, one of my friends from Mobile, (Ala.) texted me and was like, 'Dude, you're hanging out with Josh Clark?' That made me realize the power he has in his hands with an iPhone," Brouphy says. "... That gets to people a lot quicker. Unless you're an A-list actor, he's almost more valuable than any local actor as far as getting the word out there."
The project needs as much buzz as possible. During the natural progression of writing the story, Brouphy's small, self-shot film grew into what he hopes will be a contender at major film festivals. In September, he brought on David Matthews of Ridgeland media company Mad Genius as his director of photography. And, to offset some of the cost, Brouphy turned to crowd-funding. It wasn't a sudden choice.
"I've been working on the whole Kickstarter thing since December or late November," Brouphy says. "It's not really something you can kind of set up in a week and (then do it). ... Kickstarter is an art. In the last couple of years, people have really figured out what works and what doesn't, down to how you ask people for money."
The campaign, which began April 29, has a $10,000 goal, which should cover most of the actual filming. After that, the movie still requires editing, coloring, sound design, score composition and recording, which all has to be completed by September so that "Tsaaloh Expedition" can be eligible for the 2016 Sundance Film Festival. With some 13,000 other submissions, it's a long shot, so why put in so much time, money and effort into "Tsaaloh Expedition"?
"I think it goes back to the whole reason I wrote it," Brouphy says. "It just kind of embodies my wife and our love for these creatures and ... anything that keeps you wondering. It's like, do you ever really want Bigfoot to become absolutely real? I wonder how much you'd lose from the whole fun of Bigfoot if it was just like, 'All right, here he is,' and now they're studying him. I think, to keep it in this just-out-of-reach state. I think that's one of the big reasons I like this."
For more information, find "Tsaaloh Expedition" on Kickstarter.com through May 28.
More like this story