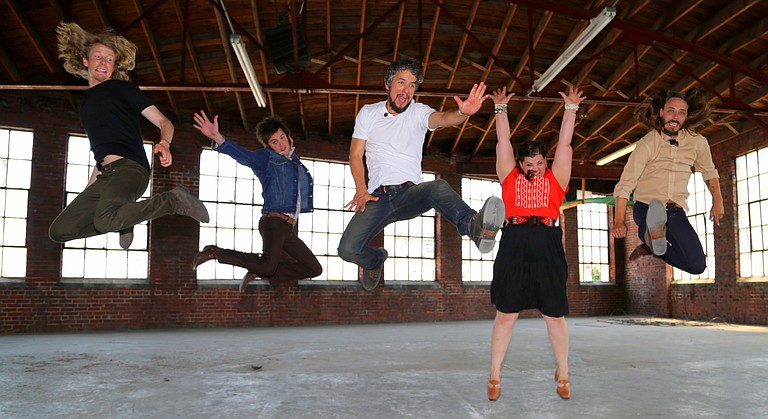 Cruz Contreras, lead vocalist for Knoxville, Tenn. Americana group The Black Lillies, has been a musician for as long as he can remember. As a child, music came naturally to him, and his father was supportive, even making Contreras sign up for piano each time he signed up for baseball.
"Piano was the sort of instrument where I could play anywhere, and a crowd of people would be there watching. It's like positive affirmation," he says. "I joined a band when I was 15. A light bulb went off during a gig, and I told a buddy I wanted to be a musician. I said I didn't ever have to do homework again."
After Contreras' grades suffered from his new philosophy, though, he says his father made him pay for the classes he failed.
His musical interests later became the focus of his education. Contreras moved to Knoxville from Nashville to study jazz piano at the University of Tennessee in 1995, taking courses under Hernando, Miss., native Donald Ray Brown.
"I studied piano for a while and later got into playing bluegrass with my brother, and then doors opened to other things," he says.
Contreras went on to become part of a band, get married, and start a family, but neither the marriage nor the band lasted.
"In my previous band (Robinella), I didn't write much, but in the back of my mind, I was thinking of what I'd do one day," Contreras says. "(After the band broke up), I took a break from music for a while. I wrote a song called 'Where the Black Lilies Grow,' and it described where I was in life with a failed marriage and all. It was a tough pill to swallow, but the music helped me work through it. I went with the name The Black Lillies for my new band because the energy of that song was so powerful."
Contreras says the band now has a powerful energy of its own. "Now, I think about how the vibe in the band has changed, and it's like we're so much more positive than where that name came from," he says.
Today, The Black Lillies consists of Contreras, who also plays the acoustic guitar and keyboard, vocalist and acoustic guitarist Trisha Gene Brady, drummer Bowman Townsend, pedal-steel guitarist Jonathan Keeney, and bassist and background vocalist Sam Quinn.
The Black Lillies' fan base is broad, likely due to the variety of genres the band fits under the umbrella of "roots music."
"We play jazz, bluegrass, funk, rock and folk," Contreras says. "Roots music is non-commercial and from the ground up. So whether it's mountain, Cajun, zydeco or tejana, they're all considered roots music that people dig."
Contreras says that The Black Lillies' fan base can be difficult to describe.
"Young people get there and wonder, 'Why are there old people here?' Old people get there and wonder, 'Why are there young people here?'" he says. "... I like to be inclusive and bring people together. I like to make people happy and forget about their problems for a while."
The Black Lillies perform 6 p.m., Friday, June 12, at the Mississippi Agriculture and Forestry Museum (1150 Lakeland Drive, 601-432-4500). Tickets are $15 at the door or $10 in advance through ardenland.net. Proceeds go toward repairs for damage from the museum fire last November. For more information, visit theblacklillies.com.