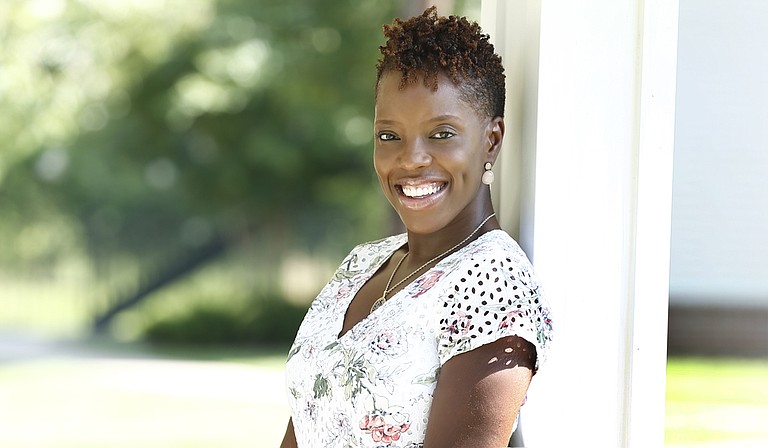 As the executive director of Springboard to Opportunities, Jackson native Aisha Nyandoro's days at work are a hustle and bustle of working around the office, handling administrative business or working in one of the communities in Jackson, Batesville and Hattiesburg that her team assists.
Springboard is a nonprofit organization, which she helped found in June 2013, that provides programs for communities and help families in the areas of school, life and work.
"The idea for Springboard to Opportunities came from the ideas and visions from a philanthropic family," Nyandoro says.
The organization's website says Springboard is guided by three strategies: learning, success and community. Through each of these areas, Springboard gives children supplemental learning opportunities, educates parents and gets them involved in the children's education, helps participants accomplish their life goals, and helps build up the communities and keep them stable.
Coming from a background of social-services and civil-rights advocates, Nyandoro, who is a 2015 Chick We Love, was raised on the ideals of giving back to communities and families living in extreme poverty, and of resolving injustices. She remembers the conversations she and her family would have around her grandmother L.C. Dorsey's dinner table. She says those conversations gave her the drive to give back to the community with integrity and respect for the people. "I've always wanted to work in the community," she says. "It's not just work for me; it's a way of life; it's what I've been taught. ... It's all I know."
Nyandoro attended Tennessee State University, where she received her bachelor's degree in psychology in 2001. She received her master's degree in community psychology and urban affairs in 2003 and her doctorate degree in community psychology in 2005, both from Michigan State University. Soon after finishing college, Nyandoro moved back to Jackson in 2007 with a plan in mind and a team of people to help put it in motion.
As a resident-driven organization, Springboard believes in the power of relationships within the communities that they work with. Rather than asserting their ideas on what the people need, Nyandoro's team provides support and shows residents that there are options and access to opportunities, which is where the name comes from. "Our philosophy isn't to tell the residents what they need," Nyandoro says. "It's not that I know best or my board knows best; it's literally empowering the residents in what they need for their families and we support them in those goals."
Her schedule keeps her busy, but when she isn't helping others she spends her time with her husband, Joseph Nyandoro, and 4-year-old son, Tendekai Nyandoro.
*CLARIFICATION: The original version of this story said that Aisha Nyandoro founded the organization. She and a group of others actually founded it. The Jackson Free Press apologizes for this misinformation.