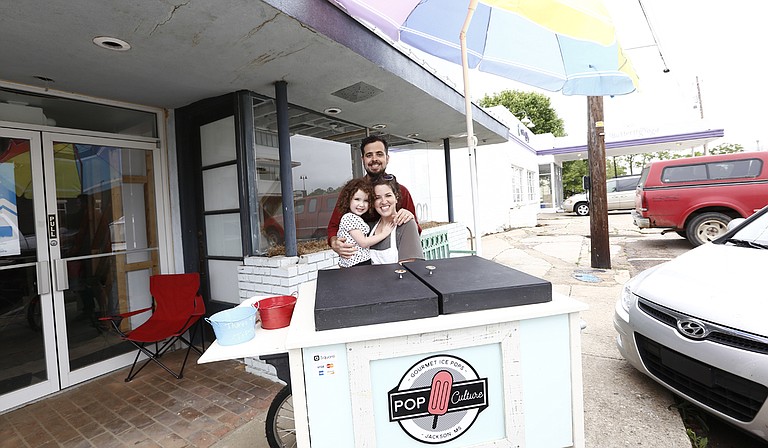 Wednesday, April 15, 2015
Jackson had an icy winter, but it isn't quite over yet because a new kind of ice is coming to town, and it's a good kind. Just in time for warm weather, two ice-pop vendors are making their debut in Fondren and Belhaven.
Deep South Pops (1800 N. State St.) will make and sell not only tasty frozen treats, but other food items as well, including coffee, gelato and donuts. And not only that: The business will have a focus on local products.
"Our whole thing is everything we will be selling is as local as possible, so the ice pops will use local ingredients, and we will be making them here," owner Jake Franklin says.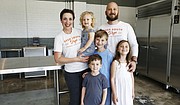 The shop's coffee roaster is Mississippi Coffee Company. For more treats, they'll use local donut shop Monroe's Donuts & Bakery (multiple locations; monroesdonuts.com) and gelato made in the Delta by Sweet Magnolia Ice Cream Company.
Pop Culture Pops will take more of the food-truck approach, basing itself in the Fondren area with a mobile cart. Though social media can help people find it, Pop Culture is most often in front of the Capri Theatre (3023 N. State St.) from 11 a.m. to 8 p.m. on most days of the week. You can also book Pop Culture for events such as children's birthday parties or wedding receptions.
So what's with this sudden cold treat trend? Places like this have been popping up all over the states in places like Austin, Nashville and New York City.
"A few years ago when we first moved back to Mississippi, we were really inspired by Steel City Pops in Birmingham," says Craig Kinsley, co-owner of Pop Culture. "I was there right when they opened and they did really well really quickly, so we kind of had in the back of our minds that (these pops) were really good, and they were something that people really liked. I wanted something simple, and you can't get much simpler than buying fresh ingredients and freezing them."
Artisanal ice pops have something different to offer than the high-fructose corn syrup- and nostalgia-filled popsicles people may remember from their childhoods. The treats at Pop Culture and Deep South are inspired by the Latin American "paleta," or frozen treats that contain fresh fruits and vegetables. The elements in both businesses' ice pops are organic when possible and locally harvested, made daily with the intention of not only entertaining taste buds, but to also offer a healthy alternative to the sugar-filled treat people may reach for on a hot Mississippi day.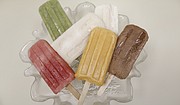 Pop Culture offered an Electrolyte Pop—a coconut water, Himalayan salt, banana, honey and lemon juice concoction—at the Mal's St. Paddy's parade in the Lucky Town Beer Garden. "We were like, 'So what does everyone do at St. Paddy's? They get really drunk, and we'd sell them some Electrolyte Pops to help out with that,'" Kinsley says with a laugh.
Franklin also aims to bring people together in a new way.
"Coming from a rural setting, where I only saw my neighbors two or three times a year, we moved here and got involved in the community," he says. "We want to further that by providing a venue like this. It's just something that's fun to have while you're hanging out and enjoying being with people."
Deep South will announce its opening date on its Facebook page. You can currently find Pop Culture Ice Pops most days in Fondren from 11 a.m. to 8 p.m. For more information, follow Pop Culture on Facebook and Instagram @icepopculture or visit its website icepopculture.com.