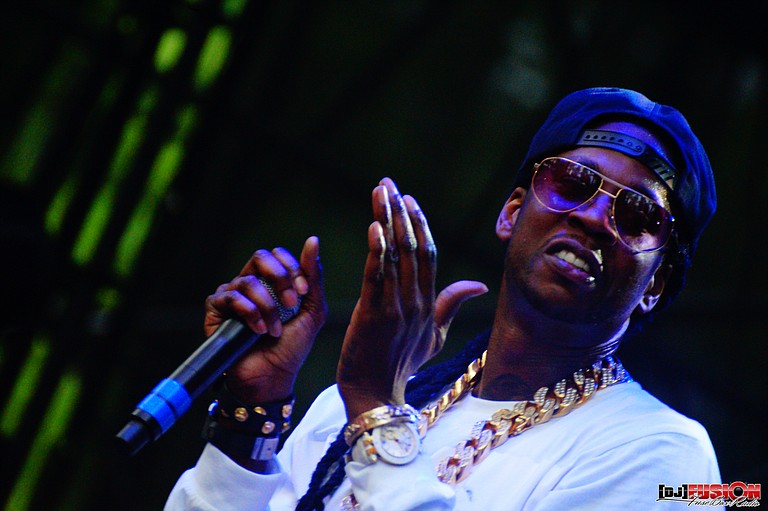 Georgia hip-hop artist Tauheed "2 Chainz" Epps visits Jackson at the peak of his popularity. The rapper made tremendous leaps in the last year, with the success of original tracks such as his Pharrell Williams collaboration, "Feds Watching," and "Netflix," which features former Black Eyed Peas singer Fergie. He also has a number of guest spots on major hit tracks such as Jason Derulo's "Talk Dirty" in late 2013 and the remix of "Turn Down for What" by DJ Snake and Lil Jon in 2014.
Having released new music in three consecutive years—2011's mixtape "T.R.U. REALigion," 2012's "Based on a T.R.U. Story" and 2013's "B.O.A.T.S. II: Me Time"—it's likely that the acronym-obsessed rapper will perform songs from his unannounced, yet inevitable, next album as his tour sweeps through the Southeast.
Louisiana comedian Robert Powell III joins 2 Chainz onstage, opening the night with his flippantly mordant humor. Best known for his appearances on the "Shaq's All-Star Comedy Jam," Powell's profanity-filled storytelling makes a perfect counterpart to 2Chainz's equally irreverent rhymes.
2 Chainz and Powell perform at the Jackson Convention Complex (105 E. Pascagoula St., 601-969-0114) Friday, Oct. 10. Tickets range from $35 to $70 and are available through Ticketmaster. For more information, visit 2chainz.com/tour.