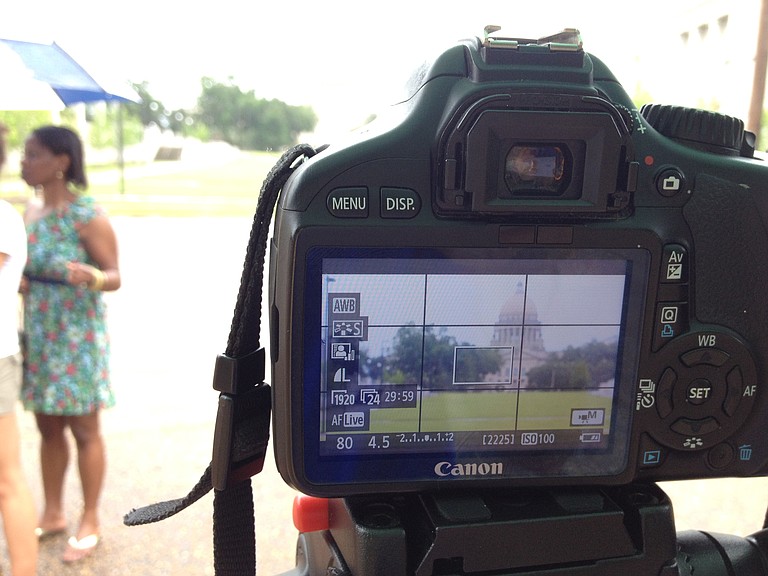 Wednesday, March 12, 2014
The 48 Hour Film Project, formed in 2001 and based out of Washington, D.C., is an international competition in which teams of amateur and professional filmmakers make short films over the duration of a selected weekend. To ensure fairness, each team is assigned a specific character, prop, line of dialogue and genre, which they must include in the film, at precisely 7 p.m. on Friday. At that point, teams have exactly 48 hours to write, cast, shoot, edit and musically score their films. They must hand-deliver a hard copy, which can be a data or playable DVD, or a USB flash drive, to the local organizer (producer) by 7:30 p.m. Sunday.
With every year comes increased participation. Now, approximately 120 cities host local 48 Hour Film Project competitions. The winning film of each city then competes at Filmapalooza—which took place this past weekend in New Orleans.
The Crescent City, which has solidified itself as a premier film production city, was a great destination choice for Filmapalooza. Hundreds of participating filmmakers descended upon the city to take part in the four-day festival, and hundreds of locals attended daily.
Teams screened their films at the newly renovated Joy Theater on Canal Street. The atmosphere was not short on networking or socializing, either. Filmmakers, industry folk, and festival patrons mingled at scheduled parties each night. Buzz about the recent Oscars was everywhere. The mix between southerners and people from other parts of the country and the world was neat and refreshing to observe. Despite cultural and geographical divides, a love of movies and filmmaking unified everyone .
Besides the screenings and parties, the 48 Hour Film Project organized various film-related panel discussions and offered tours of the filming locations of recent notable productions, including "Dallas Buyers Club" and "12 Years a Slave"—both of which were filmed in and around Nola.
Although Filmapalooza overlapped the opening weekend of the famed South by Southwest (SXSW) Festival in Austin, Texas, cinemaphiles weren't deterred. With high attendance and excitement, by all accounts, the festival was successful. A packed crowd watched winners get crowned Sunday, followed by a celebratory closing-night reception at ROUX Public House. The honor of Best Film went to "Geen Klote!" by Amsterdam team De Filmband. To watch the winning film and see the list of categorical winners, visit 48hourfilm.com/en/filmapalooza.
Our city of Jackson last hosted a local 48 Hour Film Project competition in 2012 (read more about it and opportunities for young filmmakers in Jackson at jfp.ms/raisingfilmmakers). With nearly 20 teams in competition, the weekend was a success; however, due to production missteps, the competition didn't come together in 2013.
Luckily, the 48 Hour Film Project is returning to Jackson this year. I have taken on the organizing position, charged with reigniting the competition in our artistically and culturally rich state. I am in the process of selecting a competition date. Trying to maximize participation, the 48 Hour Film Project and I are aiming for a late-May or early-August weekend that doesn't conflict with surrounding competitions in New Orleans, Memphis, Little Rock and Nashville.
I truly believe the 48 Hour Film Project and its local competitions give both established filmmakers and newcomers an exciting platform to make creative cinematic art. It is a great vehicle to increase awareness of and promote our Mississippi creative economy. Whether high school or college students, amateur or professional filmmakers or simply curious newcomers, the competition and its process is extremely rewarding.
For more information about the 48 Hour Film Project and the Jackson competition, please email [email protected] or like the Facebook page, facebook.com/Jackson48HFP.
Thank you for your future interest and support. That's a wrap!