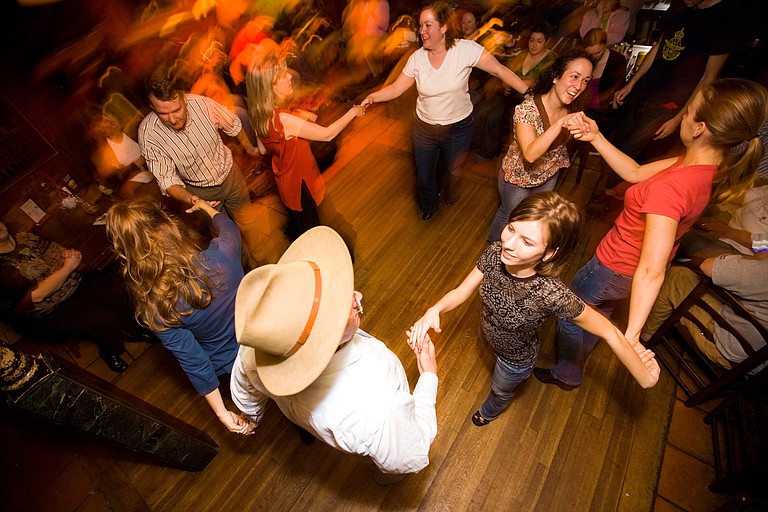 Wednesday, September 11, 2013
The Mostly Monthly Ceili series is a Sunday night event that brings the art of the Irish jig to Jackson.
The Jackson Irish Dancers host the series.
"I lived in Ireland for a while and came up with the idea," says Catherine Sherer Bishop, a Jackson Irish Dancers instructor.
"Ben Cody, the manager (of Fenian's Pub) at the time, offered to open up the pub on Sundays once a month for the ceili."
A ceili is an Irish social gathering, usually with music and dancing. The dancers have performed at Fenian's since 2005. They show off an array of Irish dances, depending on what guests are interested in. "It can be any or all, a (solo or group set) of Irish traditional dancing, depending on who is there," Bishop says.
The ceilis are open to all ages and skill levels. The Jackson Irish Dancers don't focus on competition-level dancing, but on everyone enjoying the experience. Local Irish musicians tend to stop by for to give some musical treats. They bring along an Irish music-inspired instrument or a new song to try out.
"It is a social gathering that is fun, with an opportunity to participate in some Irish dancing," Bishop says.
Dancing goes on from 2 p.m. to 5 p.m. on Sept. 22, Oct. 20 and Nov. 17. Admission is free, and beginners are welcome. For more information, visit jfp.ms/ceili.