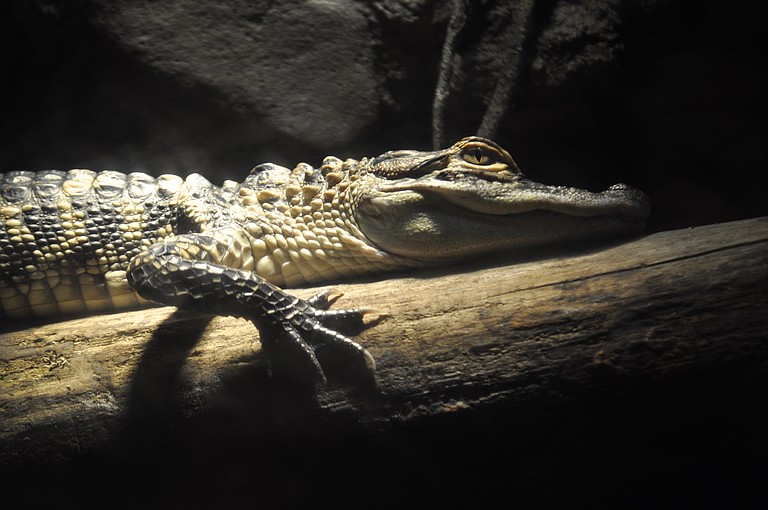 Wednesday, September 11, 2013
By now, the stories of Mississippi's three record-breaking alligators have traveled around the world.
Lesser known or discussed, however, is how federal and state conservation programs rescued alligators from near-extinction in Mississippi and the southeast and made the historic catches possible.
Charles Knight, the director of the Mississippi Museum of Natural Science in Jackson, explained that the American alligator (scientific name: alligator mississippiensis) was hunted to near extinction until 1969, when the federal government banned hunting the animal.
In the early 1970s, with passage of the U.S. Endangered Species Act and state laws in Mississippi, the alligator had even stronger protections. The program was so successful that in 1987, the U.S. Fish and Wildlife Service, which enforces the Endangered Species Act, reclassified the alligator from threatened to "threatened due to a similarity of appearance" with the American crocodile.
"Now they're common," Knight said of alligators.
Conservationists count the alligator as one of the great species comeback stories of the 20th century, even though the whole story is not without controversy. When Congress first passed it, the Endangered Species Act met bitter opposition from hunters and commercial trappers who sold the valuable hides for shoes, handbags and wristwatch bands to tanneries around the world. Gator prohibition enticed hunters to engage in widespread poaching at times.
In the early 1990s, one of the most famous wildlife vs. human controversies pitted protectors of the Northern spotted owl against the Pacific Northwest timber industry and the thousands of logging jobs it supported.
"It is time we worried not only about endangered species, but about endangered jobs," then-President George H.W. Bush told The Oregonian newspaper at the time.
Despite cries that listing the spotted owl as endangered would wreak havoc on the economies of Northern California, Oregon and Washington state, the logging industry did not collapse.
Even after the federal government reclassified the alligator when its numbers rebounded, Mississippi continued to manage the reptile's numbers. After reclassification, the state Legislature established regulations to allow alligator hunting to resume for the first time in two decades.
The Mississippi Department of Fisheries, Wildlife and Parks issued 920 licenses from a lottery pool of approximately 27,000 applications. Hunters pay $100 for the permit, which allows them to catch up to two alligators.
The record only applies to alligators that hunters have caught. The state has harbored even bigger gators.
The Natural Science Museum recently put a 12-foot, 800-pounder on display caught on Eagle Lake in Warren County in 2009. Knight, the museum's director, said state officials had to remove the nuisance animal. People often fed the beast, and therefore, it had lost its natural fear of humans.
"An 800-pound (alligator) that's not afraid of people is not a good thing," Knight said.