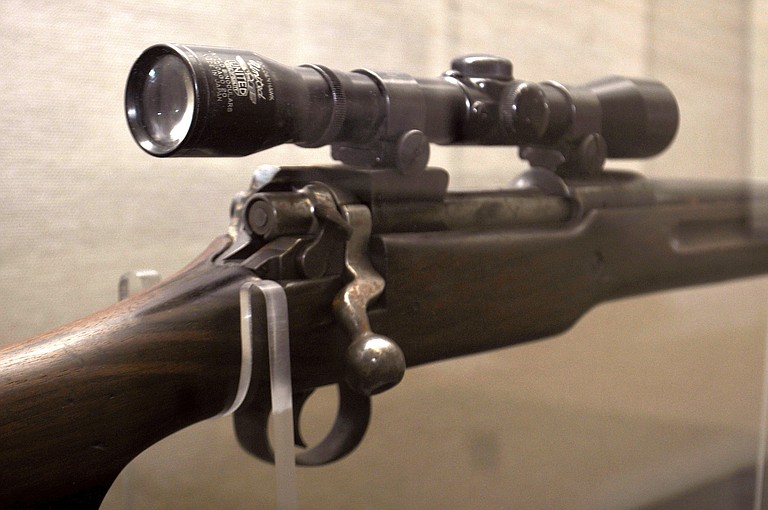 Wednesday, October 23, 2013
Former Mississippi Gov. William Winter remembers a time when "civil" and "rights" were two words that weren't used in tandem in many social circles.
Winter has spent most of his professional life trying to move the ball forward on race relations, and he is proud to be a part of what he hopes is his state's biggest acknowledgement of its sordid racial past to date.
Now, nearly 30 years since he left office and after six years of fits and starts and controversy, the state is ready to break ground on a civil-rights museum and a Mississippi history museum in downtown Jackson.
By the time Hurricane Katrina damaged the Old Capitol Museum in 2005 and forced museum curators to remove the artifacts for safekeeping, it was already clear that the state's history was too rich and diverse to be housed under one roof.
Add the fact that the civil-rights exhibit, the first permanent one of its kind in the United States, was incredibly insufficient, and the road ahead was obvious: The state needed not one, but two museums to teach its history to new generations. Eight years later, and after painstakingly detailed fund-raising and design, the Mississippi Department of Archives and History is set to break ground on the 2 Museums Project Oct. 24.
"Our tradition of telling stories will be one of the hallmarks of these two state-of-the-art museums," former Gov. Haley Barbour, who worked with the Mississippi Legislature to secure bond funding for the project, told reporters in September. "This is one of the many reasons I am proud to be part of this exciting project for our state."
The two museums—the Museum of Mississippi History and the Mississippi Civil Rights Museum—will serve as the brick-and-mortar centerpiece of the state's bicentennial celebration in December 2017.
"I think the fact that these two museums are being built together makes a huge statement in the kind of unified state we have," Winter said. "That we can invest this kind of money in a Mississippi history museum and a civil rights museum sitting side by side with a common entrance shows the racial reconciliation we've experienced, and underscores that we have an understanding of the threads of history that make up who we are."
The estimated cost of construction is $70 million for both buildings, plus $20 million for exhibits, artifacts and education venues. MDAH projects the museums will have an annual impact of $19 million on the state's economy—mostly in Jackson—with 200,000 projected visitors every year.
Most of the money will come from state bonds, which total $80 million ($40 million per building). MDAH had hoped to raise $14 million in private funds, and Director H.T. Holmes said he'll announce how much money the department has been able to raise at the ground-breaking ceremony.
In the short term, building the museums will mean 500 construction-related jobs and $19 million in wages, MDAH reports.
The Mississippi Civil Rights Museum is getting much attention, and rightfully so—it is unique among civil-rights museums in the United States. The United States has other civil-rights museums—for example, the Birmingham Civil Rights Institute in Birmingham, Ala., and the Smithsonian Institution's National Museum of African American History and Culture in Washington, D.C.—but Mississippi's will be the first fully state-funded and state-controlled civil-rights museum.
"The museums in Memphis and Birmingham are fine museums, but they are not run by the state," MDAH Director H.T. Holmes said. "They may receive some funding from local, state (or federal) government, but ours is completely a state project."
John Fleming, former executive director of the National Afro American Museum and Cultural Center in Wilberforce, Ohio, and consultant for museum architect Hilferty & Associates, told attendees at a meeting in spring 2012 that the importance of the museum to Mississippi cannot be understated.
"African American culture is at the very center of American history and culture," Fleming said at that meeting. "If we do this right, it will tell the whole story; but we can only tell the whole story if you are willing to be an active participant in that process."
The museum is just the latest in a series of positive developments in the struggle to provide educational opportunities about Mississippi's racial history.
Starting with the 2011-2012 school year, civil rights became a part of the social-studies curriculum for all public-school students. The civil-rights museum should give teachers an opportunity to let their students get a hands-on civil-rights education.
"To not know history is to repeat it. And to learn the good things about Mississippi and America and the bad things about Mississippi and America is important for every Mississippian," Barbour told the Associated Press about the curriculum in 2010.
The civil-rights museum will feature seven galleries, surrounding an eighth—the "This Little Light of Mine" gallery.
The two buildings will be connected and share storage areas, artifact conservation labs, classroom and auditorium space, a parking garage, store and other features.
MDAH, in late 2012, named Jacqueline Dace as the project manager for the Mississippi Civil Rights Museum.
The Oct. 24 groundbreaking event begins at 9 a.m. at 200 North St. in downtown Jackson. It will feature an eclectic group of speakers, from Mississippi governors Haley Barbour, Phil Bryant and William Winter to Myrlie Evers-Williams, the wife of slain civil-rights activist Medgar Evers. Food will be available for purchase from 11 a.m. to 1 p.m., and Mississippi music and activities for children start at 9 a.m. For more information, call MDAH at 601-576-6850.