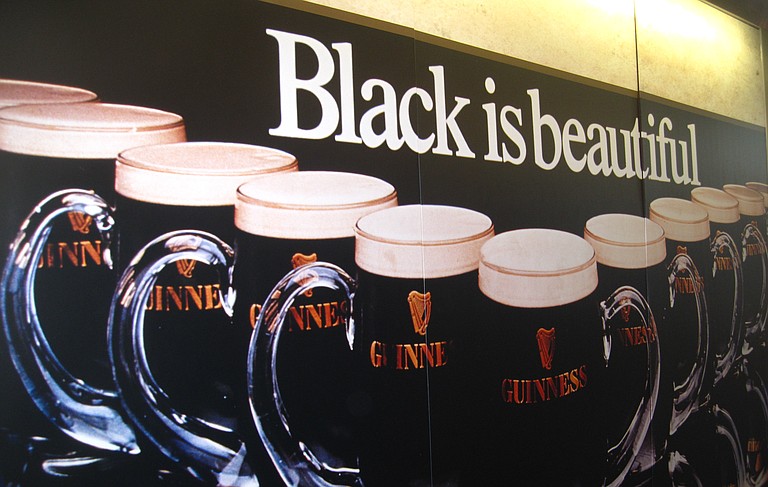 Wednesday, March 13, 2013
When I, an admittedly scrawny white woman, walk up to the bar and order a pint of Draught Guinness, I tend to get a strange look or two. It's true, most of my peer group would rather down a vodka-diet than a black brew that's been compared to drinking a loaf of bread. But, to me, a glass of Guinness tastes like putting on a warm, comforting sweater.
I wasn't always a fan of Guinness. My dad drank it on occasion, and I had tried it several times, but could never quite adjust to the dry, somewhat bitter, roasted coffee aftertaste. Then, the fall of my senior year at Millsaps College, I spent the semester abroad in Dublin and became a convert.
Confession time: I didn't start drinking Guinness because I suddenly developed more mature taste buds and a subtle palette. I drank it because it was the cheapest drink at most pubs in Dublin (although, at around four euro a pint--equivalent to $6 and up at the time--it wasn't even that cheap). I also had the mentality that as an Irishwoman (or, at least, a direct descendent of Irishwomen), I needed to drink Guinness while in Ireland, and I needed to like it, or I wasn't legit. Then, before I knew it, I was ordering the thick brew because I truly enjoyed it, not just because I wanted to save a euro or two.
In fact, if I had to pick my last meal right now, I would, without hesitation, order a steaming bowl of beef and Guinness stew, a side of brown bread and butter, and a freshly poured pint of Guinness. Ideally, I would also be at Gus O'Connor's pub in the tiny town of Doolin, Ireland, wearing a wool sweater that still smelled like a sheep and listening to a gaggle of Irish musicians play traditional tunes from the Emerald Isle.
Guinness is for Ireland what Budweiser wishes it could be for America--a truly national beverage. It is impossible to imagine an Ireland with no Guinness. The company sponsors events countrywide, from the Cork Jazz Festival to various rugby tournaments. Little old men drink Guinness with their lunches in pubs dotting the countryside and tucked into buildings off the cobbled streets of Dublin and Galway and Limerick. The iconic ads and billboards are a part of the skin of the cities. Tourists visit the brewery at St. James Gate, often to try Guinness for the first time, and discover that there's nothing like enjoying a beer that was kegged only an hour ago, in a room with wall-to-wall windows, 10 stories above Dublin.
Fun facts about Guinness (the man and the beer):
In 2009 Guinness celebrated its 250th anniversary.
Arthur Guinness was so confident in his choice of location for the Dublin brewery--at St. James' Gate--that he signed the lease for 9,000 years.
Guinness the beer is related to Guinness the world-record keepers. In 1951, Sir Hugh Beaver, then the managing director of Guinness, missed a bird while out shooting. A debate ensued over which was the fastest game bird. After other, similar conversations in pubs, Beaver realized that a book to help settle debates was needed, and the "Guinness Book of World Records" was born. (The record book is a record-breaker itself--if you don't count religious texts such as the Bible or the Koran, the "Guinness Book of World Records" is the best-selling book of all time.)
The old-fashioned ads claiming, "Guinness is good for you," aren't just a PR ploy. Doctors once prescribed Guinness to nursing mothers and patients overcoming illnesses, and often gave a pint to blood donors after they gave blood.
In 1999, the Guinness company invented the rocket widget, which creates the proper foamy head, even in a bottled or canned beer.
As of 2000, Guinness purchased in the United States is no longer exported from Ireland or Great Britain. Instead, it is brewed in Canada.
A pint of Guinness should never be poured all in one go. Bartenders in the know fill the glass about 3/4-full, let the foam settle a bit and then top off the pint.