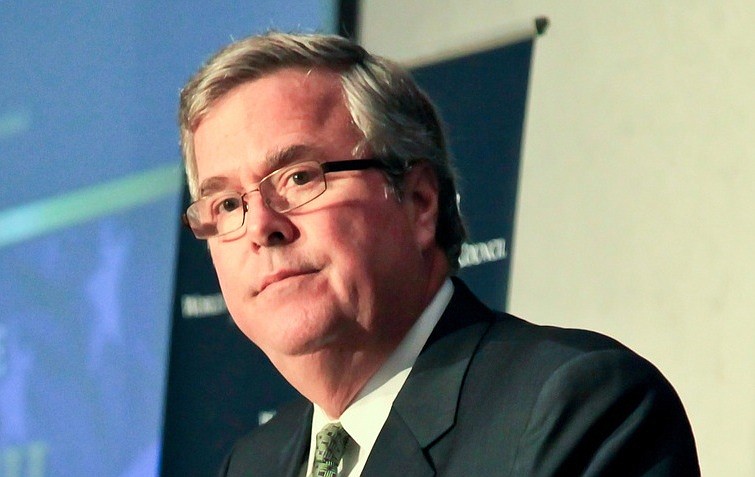 Wednesday, March 13, 2013
Gov. Phil Bryant's education-reform package is on track to become law. Called Education Works, the plan includes provisions to adopt merit pay scales for teachers and ending so-called social promotion by retaining students who cannot read by third grade. Once passed, it would represent a huge victory for Bryant, who borrowed the ideas from Florida and has said he wants education reform to be the hallmark of the legislative session.
Education Works enjoys near-universal support in the Republican-controlled Legislature with even education-minded Democrats supporting parts of the program.
"I like it very much, I just want thoughtful consideration of the costs. I want to do it right and fund it," said Rep. Linda Whittington, D-Schlater, of the third-grade reading bill.
Money has emerged as the crucial question at the center of the third-grade reading bill and other proposals, both in terms of the funds to pay for the various education initiatives lawmakers are considering as well as cash that special-interest groups pushing the proposals are spreading around Jackson.
Gov. Phil Bryant has proposed spending $15 million to hire literacy coaches in kindergarten through third grades.
Mary Laura Bragg, who implemented Florida's third-grade reading bill under Bush in 2003 and now serves as FEE's director of national policy, said the Florida Legislature allocated about $10 million for the program.
Bragg added that although state officials repurposed another $18 million in teacher professional-development funds to serve more of Florida's approximately 12,000 retained fourth graders, the program's success was not primarily the result of the extra funding.
Instead, Bragg said Florida saw positive outcome because of what she terms a "sea change of behavior" from local school officials, who scrambled to reorganize curricula around more robust literacy programs put in place shortly after the law passed.
"It's a shame that the threat of retention is the thing that spurred the school district to do what it was supposed to do in the first place, which is teach kids how to read," Bragg told the Jackson Free Press on Feb. 15.
Whittington, who directs an education nonprofit organization, also served on the House Education Committee until this year, when Speaker of House Philip Gunn, R-Clinton, removed her, all but ensuring passage of Republican-desired bills such as charter-school expansion.
While serving on the committee, Whittington said she was disturbed by the overtures for-profit educational firms made toward her and other influential lawmakers.
"One of the things we have to do is follow the money. ... If you believe in privatization, it may not trouble you. I, however, don't like corporations making money off our children in public education," Whittington said.
The Money Trail
Over the past two years, money has poured into the Mississippi Capitol from non- and for-profit education organizations, some of which have ties to the Tallahassee, Fla.-based Foundation for Excellence in Education.
In January, Mississippi Public Radio reported that three virtual-education providers--K12 Inc., Connections Education LLC and Education2020 (now Edgenuity), all of which are among FEE's funders--spent a combined $250,000 on lobbying in 2011 and 2012.
Headquartered in Herndon, Va., K12 is publicly traded on the New York Stock Exchange and is the subject of a class-action lawsuit that charges the company misled investors about student performance on standardized tests.
Nonprofits have not missed out on the legislative action. For example, the Washington, D.C.-based National Alliance for Charter Schools also spent $36,000 on lobbyist salaries and $969.81 on meals for lawmakers and their staffs at Jackson-area restaurants. Lobbying reports for 2013 are not due until the end of the calendar year.
Donald Cohen, chairman of a government privatization watchdog group called In the Public Trust said for-profit and virtual-education companies, a roughly $24 billion industry, see schools as potentially profitable.
In January, Cohen's group launched a web portal containing emails that the nonprofit claims "conclusively reveal that FEE staff acted to promote their corporate funders' priorities and demonstrate the dangerous role that corporate money plays in shaping our education policy."
As a 501(c)(3) organization, FEE is not required to disclose its donors and no longer lists its donor roster on its website. A list of FEE donors the Jackson Free Press obtained, however, includes several for-profit education firms that are heavily lobbying Mississippi lawmakers, including K12, Education2020 and Amplify Education.
In 2012, Amplify Education Inc. joined other for-profit educational firms already lobbying Mississippi by hiring three lobbyists, records from the Mississippi secretary of state's office show. Part of international media conglomerate and Fox News Channel parent company News Corporation's education division, Amplify rolled out a partnership with multinational telecommunications corporation AT&T last summer.
AT&T is also a heavy player in Mississippi politics. Between 2007 and 2009, the company made more than $460,000 in campaign donations to Democratic and Republican legislators and statewide officers.
The role of virtual education became a sticking point during recent debates on charter schools, and lawmakers stripped provisions to allow virtual charter schools in the state out of both the House and Senate versions of the charter school bill. Either bill could be amended at any time to reinstate the provision to allow virtual charter schools, however.
In the Public Trust's Cohen said there's nothing wrong with companies lobbying state legislatures, but he questions why the companies and FEE have been so secretive about the nature of their relationship.
"I'm sure there are people of good will who are conservatives and have different ideas on education," Cohen said. "But it's clear that this online stuff is the new incarceration of vouchers."
Worth the Results?
During an interview about Florida's reading initiatives, FEE declined to comment about criticism of the foundation's relationship with its corporate donors, except to say its programs are widely sought out by state officials looking to replicate Florida's successes.
Bragg, FEE's national policy director, said the programs work.
As evidence of the Florida program's success, Bragg offers two studies showing that two years after schools retained students due to poor performance, they went on to outperform their peers in reading and math, and that minorities benefitted the most.
Another study Bragg points to shows that by seventh grade, the retained students were still doing better in math and reading and on science standardized tests than their peers who were not retained, while fewer students in earlier grades were referred to special education, Bragg said.
Under Florida's model, Bragg added that resources went into kindergarten through third grade to provide a foundation for students to achieve reading goals so that retention at the third grade was the last resort.
With proper funding and state support, Whittington also believes that a renewed emphasize on reading instruction would benefit Mississippi students in the long run.
"I think that would do many good things for the state," Whittington told the Jackson Free Press.
Comment at www.jfp.ms. Email R.L. Nave at [email protected]