Tuesday, December 17, 2013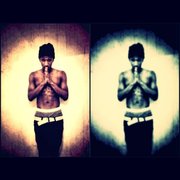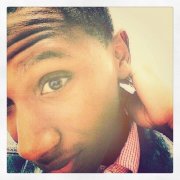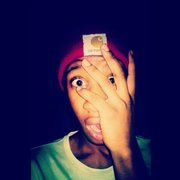 Josh Paige doesn't have to look far for inspiration for his poetry, or his lyrics.
As the oldest of nine children, the 19-year-old aspiring rapper, poet, fashion designer and college student has a big support system, and the sky could be the limit.
After winning the Art, Poetry and Justice slam at Tougaloo College last year with his poem "Falling," the 2013 Jim Hill High School graduate entered the state NAACP's Afro-Academic, Cultural, Technological and Scientific Olympics poetry competition in June after his godmother suggested he enter at the 11th hour. After winning that competition, he competed at the national level in Orlando, Fla.
Paige read his poem at the ACT-SO competition.
"I was a little nervous," Paige said. "It's different when you're up there on the stage by yourself right in front of the judges. There were other categories, so you watch people do monologues for the acting and perform songs for the singing, and they are amazing.
"But when I finished, the judges went crazy. I thought, 'Man, I might have just won this thing.'"
For the oldest of Jonemeka Paige's five boys and four girls, poetry is just another way for Josh Paige to express himself.
"I read a lot," Paige said. "Mostly poetry, from this book I have that has a lot of famous American poets in it. I love W.E.B. Dubois and Langston Hughes. I also draw a lot of inspiration from everyday life. Growing up here in Jackson, my family--it all goes into what I try to do."
The start of 2014 promises big things for Paige. He's headed to Jackson State to study mass communication and journalism in January--the same month he plans to release his first mix tape and debut his clothing line (Secaf Dope).
"The clothing line is going to be mainly sweaters and beanies to start," Paige said. "My mixed tape is going to be called 86 out of 94."
"Distressed Love"
by Josh Ramon Paige
After this poem, 
with the whale of the world,
On your back,
Step like you in a fraternity,
For eternality over a frozen pacific,
That feels like forever has no date,
Now awake,
You ate hard work for breakfast,
Every time you tipped the glass to your mouth,
You worked overtime,
Swallowed compliments,
And digested,
Suggestions,
Of how you have to be twice as beautiful,
On the outside,
So every guy,
that enters inside leaves,
When falling in love comes around,
I'm trying to let you see life,
While it's obtuse,
But your so acute,
You'll never know that looks,
Can't make angles,
L.E. flip,
Angels,
You put two hearts,
in a 1 seat submarine,
With no air,
And 3 heart beats,
The ocean is your vocal,
This is the song that makes,
The marines ball room dance,
To bottom rock music,
This submarine is placed,
at the bottom of the  Mariana Trench,
The Mariana Trench is something of a  1,500-mile-long (2,550-kilometer-long) scar in the Pacific seafloor, This is the wound of our pain from past relationships,
Which we can not live with,
"Because living in the past,
You'll get intercepted,"
Because of its extreme depth, the trench is perhaps the most inhumane place on Earth: cloaked in perpetual darkness, chilled to near freezing,
2 miserable,
2 heartsick,
Too normal,
Too predictable,
It's like we knew what would happen
Before it happened,
It's like hate sucked the salty tears off your cheeks,
And you hated men,
Like racism hates the color of your skin,
Like god hates religion,
Because,
Religion binds people in rules and regulations or in ritualistic patterns of devotion,
"I hate, I reject your festivals; nor do I delight in your solemn assemblies...take away from Me the noise of your songs; I will not even listen to the sound of your harps."
(Amos 5:21-24)
Your soul is caged in your rib cage..
Is,on fire,
You're burning alive,the guilt,
Fills every nanometer of your body,
You hear the cry of,
"momma,
Why Couldnt i have life!?"
You're speaking to a cooked rib,
But you still can't get your baby back,
You are a dying garden in the middle of the dessert,
And you're screaming to the sky,
Why you're in this position,
I believe everything happens for a reason,
You are built like  levees are built,
You with stand what others couldn't bear,
Even If hibernation was right around the corner,
And fur was on their aging skin,
They still wouldn't see your pain,
If their eyes were filled, 
With shattered champaign glass,
And every time they blink,
They eyes will bleed red wine,
They still wouldn't hear your pain,
If their ears were glued to a headset playing scratched CDs and annoying little brother's chatter,
They wouldn't feel your pain,
If the hands of a clock were squeezing around their neck so tight,
That time squeezes the spirit,
Into hail,
And they pour all of their emotions on,
A Single sheet of paper,
Soaking their love into it,
And tearing their passion,
Her addiction for pain is a red kool-aid stain on a white tee in a room full of dark old men,
Gossiping about some love song,
Because there isn't nothing wrong,
With a little bump and grind,
So carve 99 problems into my back,
And let my deep penetration,
Be your answers,
How can you, 
judge her bed,
By the bad dreams written,
On her covers,
When you don't even know her author,
Who are you?
God,
I just want to tell her,
Define beautiful,
Define angel,
Define us,
When your above heaven,
Can you look up love??