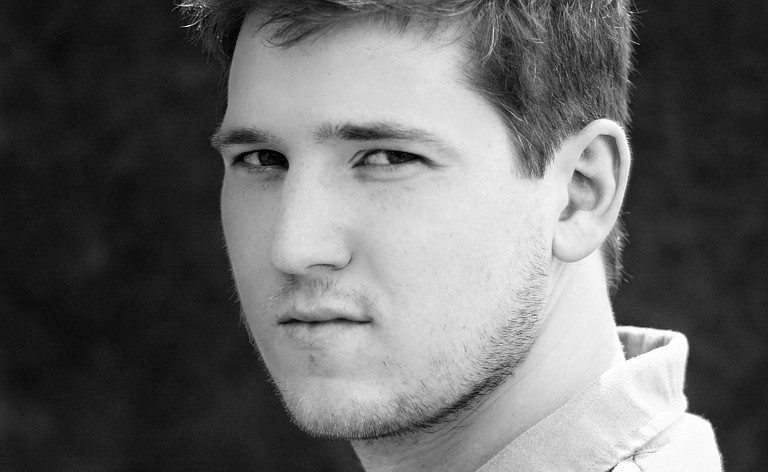 Wednesday, December 11, 2013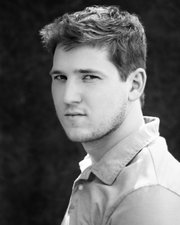 For those who can't stand the sweetness that comes with the holidays, rest assured. Exercise your bitterness and laugh at the ridiculousness of the holidays at Michael Matthews Guidry's performance in "SantaLand Diaries." Joe Mantello adapted the show from David Sedaris' original essay of the same name into a one-man, one-act play. "SantaLand Diaries" is Sedaris' side-splitting account of working as a Macy's Holiday Elf.
I sat down with Guidry to talk about the play, church and his Billie Holiday impersonation.
How did you first hear of this essay/play "SantaLand Diaries"?
When I graduated Millsaps (College), I went to New Stage Theatre and was one of their acting interns (during the) 2005-2006 season, and they had a performance of it that year by an actor named Turner Crumbley. I was working the bar and got to watch ("SantaLand Diaries") five nights in a row. Every time I watched it, I saw something new in it. I liked it a lot, and I kind of made a decision that night that I wanted to try and do that myself one day.
What inspired you do it at a different venue from New Stage—an Episcopal church?
I'm on the mission committee of St. Alexis Episcopal Church, and this is a brainchild of that committee, really spearheaded by Jo Ann Hall. We decided to go ahead and try and get our name out there. It's an arts and enrichment series we're doing there called "Higher Grounds," and we opened it the past Thursday with a musical night with members of The Red Hots and some other local talent. This is the next of the series, and I think we will try to continue the series in the spring.
How is a one-man show different from working with a cast? What are some of the challenges you faced?
With a one-man show there's no one there to cover for you if you get lost. You're kind of off on an island by yourself. ... As far as the workload, it's obviously different. And the approach is different because obviously when you're in a cast, you're working with others, and there's action and reaction. In this case you're focused on how the audience is receiving it, the energy that they are giving off.
How is the audience involved in this production?
There is no fourth wall in this, especially the way we are going to stage it. We're going to stage it in the cabaret style, so you really just have to rope them in off the bat. The first line is, "I was in a coffee shop looking through the wanted ads," and from that first moment you've got to get them on board, invite them into the story and hope they'll go on the ride with you the whole way.
How is the play different from the essay? Are any plots points changed?. Are any scenes missing or added in?
There's not really much of plot-point changing. There are some things that the adapter took out that make the play better but, for the most part, it's pretty true to what he wrote. What makes it different is really in having to bring it to life. I've listened to him read it, and I love the way he reads it—that's great for radio, but that kind of style, it's hard to play that and keep the audience going. When you're listening to it, you picture what you want. When it actually happens with a person in front of you, you need them engaging you in every way, shape and form when it's only them up there.
The essay is pretty progressive in that Sedaris talks about having a crush on a male elf named Snowball. Are you nervous at all about performing that kind of gay character, especially at a church, considering the recent events at Ole Miss?
This is an opportunity for us. We post on our website that we are welcoming to all. This is a vehicle to bring people in. There's obviously a gay character—the first time I saw it I didn't realize that Crumpet was gay until he talked about Snowball ... So that's the thing about it—just making (his sexuality) another part of Crumpet. And hopefully by doing so it's just like, look, he's a bitter grumpy guy who doesn't like working, and he happens to be gay. He could be any one of us. It could be anyone talking about their crush on another elf.
What are some of your favorite scenes?
I love the ending. It's one of my favorite moments to play because you see he approaches the whole gig bitterly. He endures it with this kind of bitter sarcasm, and all of a sudden at the end there's this really tender moment.... I had a lot of fun with the sign-language bit. The whole 'Santa has a tumor in his head the size of an olive,' that's fun.
Why should people go see a sarcastic Christmas story?
It's a way to laugh at the absurdities of Christmas time that we all fall (prey) to. But then at the same time, at the end, we're reminded what it's really about. And so that's why I would encourage people to come out there—because, at the end, it's not Christmas bashing. It's just a reminder, a commentary to give a chance to laugh about themselves laugh about the things that we get sucked into and also at the end still be reminded what Christmas is all about.
Michael Matthews Guidry performs in a one-man show adaptation of David Sedaris' essay "SantaLand Diaries" Dec. 19 at St. Alexis Episcopal Church (650 E. South St., 601-944-0415) as part of Higher Ground Coffehouse's fall and winter enrichment series. Admission is free.